The Spanish Civil War, as seen by artists
A new permanent space opens at Catalonia's National Art Museum looking at the 1930s wartime period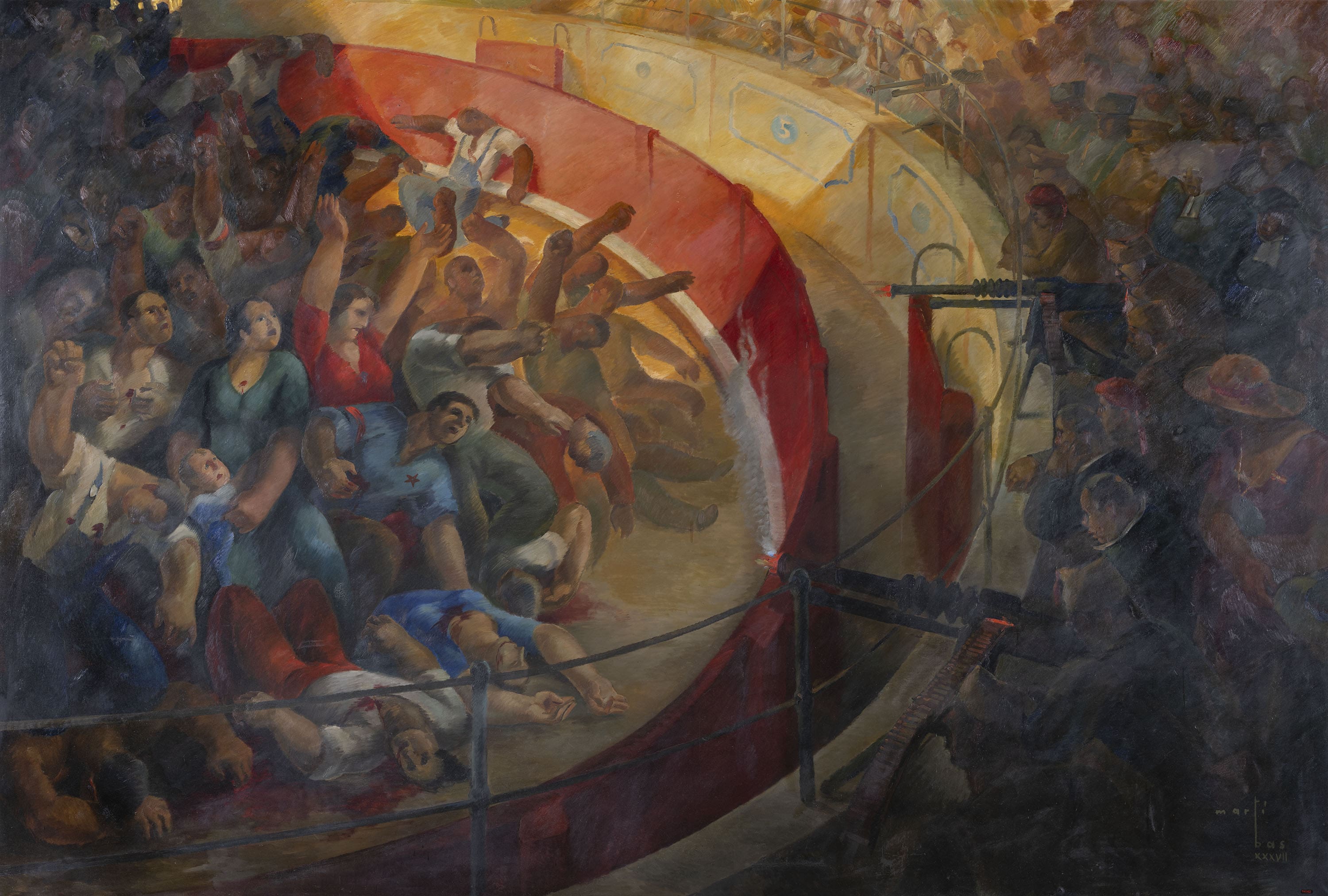 Catalonia's National Art Museum (MNAC) has a new permanent space dedicated to the Civil War period.
A total of 108 pieces by 43 artists are now on display, including paintings, drawings, photographs, engravings, sculptures, and paper money.
In total, three new rooms have been added to the museum.
Many of the pieces are being displayed for the first time. Works from private collections will also be shown for the first time, as will some recent acquisitions which will help to enrich the exhibition.
Additionally, the MNAC will feature a new space dedicated to the Pavilion of the Spanish Republic which was displayed at the 1937 Paris International Exhibition.
Pablo Picasso's 'Guernica' Joan Miró's 'Catalan peasants in rebellion,' and 'La Montserrat' by Juli González are some of the works that were displayed at this exhibition.
Many of the works shown in Paris at this time were considered lost for years, despite the fact that they had been returned to Spain in 1938. In the mid-1980s it was made public that they had been preserved in secret at the Palau Nacional.
A total of 270 paintings, sculptures, drawings and engravings from 1937 and 1938 were revealed, alongside other works from the Civil War period.
A significant number of these pieces will now be incorporated into the permanent collection at Catalonia's National Art Museum.
The Spanish Civil War took place between 1936-1939 when Franco's fascist troops ousted the Republican government at the time.