The Catalan with international acclaim for creating board games
20,000 copies of Ferran Renalias's latest creation have been published in five different languages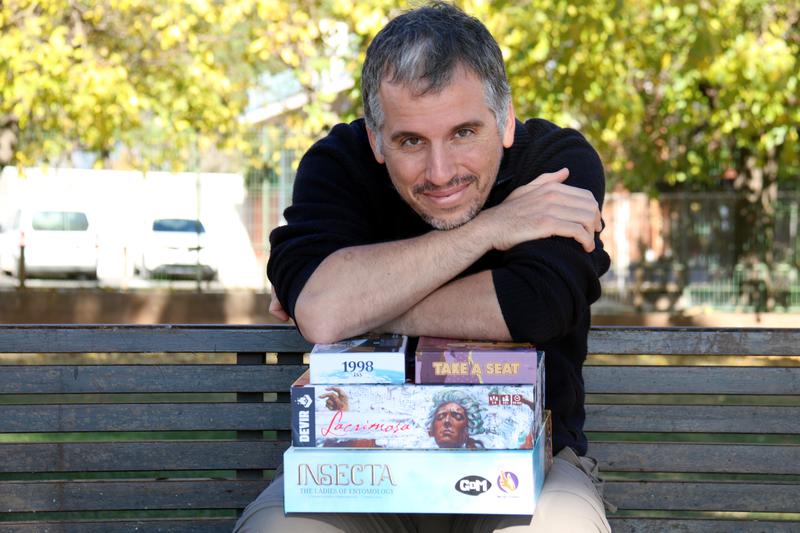 One Manresa native, Ferran Renalias, has found huge success in creating board games that have been sold around the globe.
A mathematician by profession, Renalias has spent years devising new board games, and he compares the creative process to that of publishing a book.
One of his latest works, 'Lacrimosa', based on the life of legendary composer Mozart, has been a huge success, with 20,000 copies made in its first run, and the game has been published in five different languages.
"There is a whole industry behind it, the idea, the creation, the illustration. The game also tells stories and provides much more than fun," Renalias says, adding that what he does is a form of culture.
Most of the Manresa native's games have a plot that begins with a historical event, such as 'Manresa 1724,' Renalias's first game, based on rebuilding the city after a large part of it was destroyed during the war of succession.
The game creator is passionate about board games and volunteers at the local Game Club, a space where activities relating to board games are organized. There, the games are considered an educational tool, a cultural element, and an alternative form of leisure.
Renalies has made seven games so far and is already working on others. He has made a name for himself in the board games world and receives orders from some internationally significant publishers, such as Devir.
Apart from 'Lacrimosa' and 'Manresa 1724', Renalias has also published other games such as 'On the Origin of Species' based on Charles Darwin's trip to the Galápagos Islands, 'Insecta', 'Take a Seat' or '1998 ISS'.
In an increasingly technological world, Renalias is convinced of the longevity of board games is guaranteed and emphasizes its social value. "The board game offers that the player can control the rules without external help and, most importantly, be able to share with others," he argues.