St Vincent, Franz Ferdinand and Iron&Wine feature in Vida Festival
Sellout musicfest kicked off on Thursday and is to go through till Sunday in coastal town of Vilanova i la Geltrú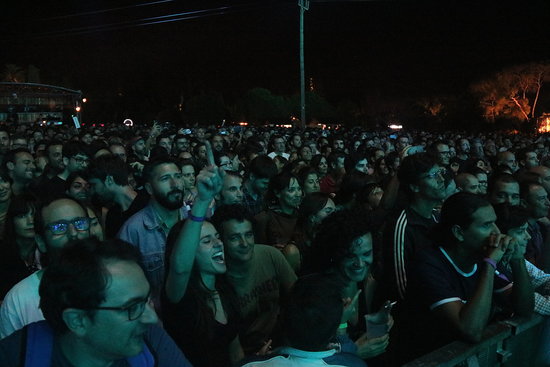 For fans of Franz Ferdinand, St Vincent, Iron and Wine and Los Planetas the wait is finally over as the Vida Festival 2018 rolls into Vilanova i la Geltrú from Thursday through to Sunday.
In the spectacular setting of the Catalan country manor known as the Masia d'en Cabanyes, these and other top names will be on stage through to the early hours at a Festival praised for its organization, friendly atmosphere and top quality sound production.
The Festival kicked off Thursday night as Malaga-based rock band Los Planetas and Calexico from Tucson, Arizona brought their Mexican influences to top the bill. The Festival hits top speed Friday as Scottish indie legends Franz Ferdinand and American singer-songwriter St. Vincent frontline a packed night of music which includes the softer sounds of Nuria Graham and a surefire hit DJ set by Guille Milkyway.
Saturday is just as strong as Sam Beam better known as Iron and Wine brings his banjo and acoustic and slide guitar to the stage on a night which also features Massachussetts own alternative rock legends They Might Be Giants as well as quirky Catalan singer-songwriter Albert Pla.
The Festival plays over four stages -the Main Estrella Damm stage, the Masia x Levis stage, La Cabaña Jagermusic and La Cova Movistar- but festival-goers can also enjoy the forest space itself as well as the food trucks, the market, picnic spots, wine bars and the merchandising stands on display.
Vida has its own bus service which run every 5-10 minutes from different spots all over the city and can drop festival-goers off directly at the Festival site, as its website states.