Sónar announces The Chemical Brothers for its 2021 edition
Electronic music duo the first act announced for next year's comeback edition after 2020 cancellation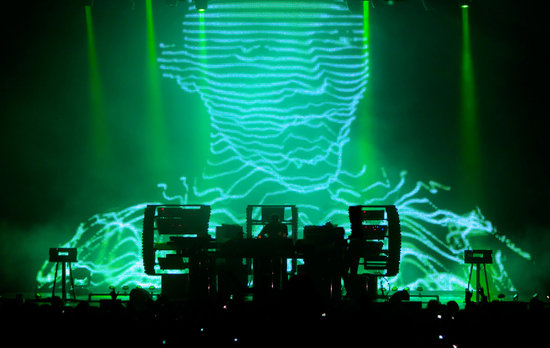 Sónar has announced The Chemical Brothers as the first act for its 2021 edition, taking place on June 17-19 next year.
One of the biggest names in electronic music, The Chemical Brothers will be one of the headline acts for the festival that is sure to be highly anticipated by fans after the cancellation of this year's edition due to the coronavirus public health crisis.
They will take to the stage on the Saturday night of the event, June 19, at Fira Gran Via.
The duo will present their new album, 'No Geography', interspersed with other hits. The show will also feature an immersive audiovisual show created with Adam Smith, a regular contributor.
Sónar is working with participating artists, speakers, and organizations that were supposed to take part in this summer's edition to reschedule most of the shows and activities for 2021.
More details on the extraordinary edition of 'Sónar+D CCCB' will soon be announced, which will take place on 18-19 September 2020 at Barcelona's Contemporary Culture Center (CCCB).
Sónar+D CCCB will be a fundamentally online event, free and open to everyone, which could be held in person, depending on the evolution of the pandemic and capacity regulations.
Every year, the Sónar+D event is held in tandem with the music festival during the day, and focuses on technology and creativity.