Six mummies now on display at Barcelona's CaixaForum
Items on loan from British Museum until March 26, 2023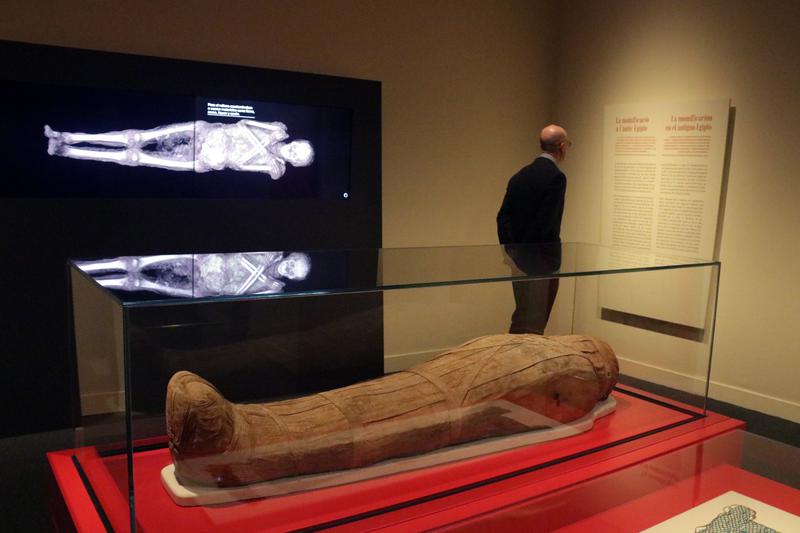 An official, two priests, a married woman, a child, and a young Greco-Roman man are the main protagonists of 'Mummies of Egypt: Rediscovering six lives', a new exhibition at Barcelona's CaixaForum of items on loan from the British Museum that will be on until March 26, 2023.
The exhibition delves into the lives of these six people, teaching museumgoers about how Nile valley residents lived and died from 800 BC to 100 AD.
"They all lived in Ancient Egypt and were mummified," co-curator Marie Vandenbeusch told the Catalan News Agency (ACN). But the exhibition, she explains, "also uses new technologies like CT scanners to look at the data and learn more about them."
These new technologies allow researchers to learn more about the past while preserving the mummies intact. "In the past, mummies' bandages would be removed," Vandenbeusch said. "This was a very invasive procedure but the new technologies are not invasive at all."
Over 260 items in 8 sections
There are eight sections centered around each of the six mummies, as well as an introduction and conclusion, in which the exhibition explores areas such as medicine, cultural exchanges, religion, music, cosmetics, or the role of women.
The mummies are on display with their sarcophagi as well as over 260 other items, including masks, vases, sculptures, and jewelry, found in tombs and archeological sites, all of which now belong to the British Museum.
Tickets cost €6 but are free for CaixaBank clients and children under the age of 16. The museum is open every day from 10 am to 8 pm.