Rosalía triumphs at Latin Grammys with four awards
Catalan singer won Best Album for her third album Motomami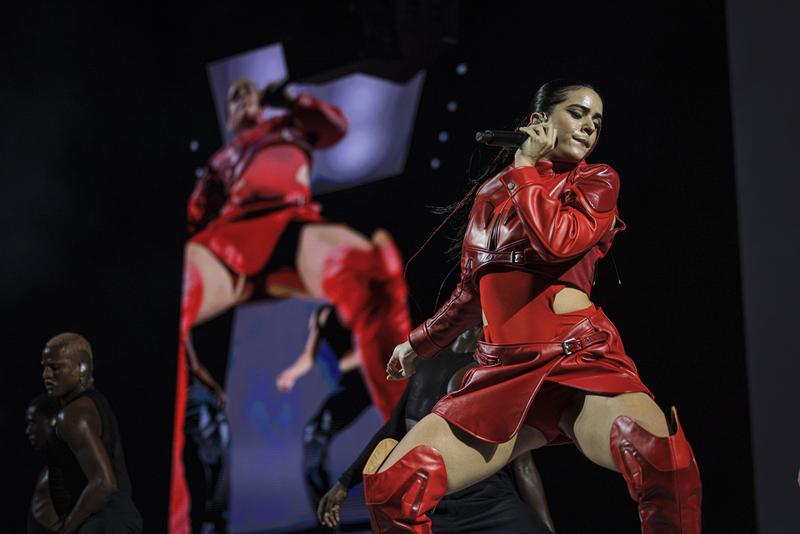 Rosalía triumphed at the 2022 Latin Grammy Awards, picking up four honors, including Best Album for Motomami.
The Catalan singer also picked up awards for Best Alternative Music Album, Best Recording Package, and Best Engineered Album.
Taking home the biggest prize of the night, the Latin music awards ceremony seals her position as one of the world's biggest artists, as it did in 2019 with her second album, El Mal Querer.
Rosalía's four awards come from nine nominations she received, as the singer missed out on the award for Best Song for 'Hentai', which went to Jorge Drexler and C. Tangana for 'Tocarte'.
She also missed out on Best Recording of the Year, Best Alternative Song, Best Short Music Video for 'Hentai,' and Best Long Version Music Video for 'Motomami TikTok'.
When collecting the most important Grammy of the night, the artist acknowledged that Motomami is the work that was hardest for her to make, and for which she had to fight the most.
"It is what has given me the most joy," she added. Rosalía also thanked Latin America for the "inspiration", her home country for not letting her "fall," and she also had words for her partner, Rauw Alejandro.
During the gala, Rosalía went on stage not only to collect one of the main awards of the night, but also to perform 'Hentai' alone with a piano, followed by 'La fama' and 'Despechá.'
Rosalía's creative experimentation and freedom established her as a musical phenomenon at the international level at the 2019 Latin Grammy Awards.
The second album of the singer from Sant Esteve Sesrovires, El Mal Querer, took home five of the seven Grammys it was nominated for.
Rosalía has also been nominated for two 2023 Grammys: Best Latin Rock or Alternative Album for her third album, Motomami, and Best Music Film alongside video directors Ferrán Echegaray and Stillz for a live Tiktok performance.
Elsewhere on the night, the Barcelona quartet Las Migas won the 2022 award for Best Flamenco Music Album for 'Libres'.