Rosalía announces 'Motomami World Tour' with two concerts in Barcelona
Catalan singer will also visit the US, Canada, Mexico, UK, and France to present her latest album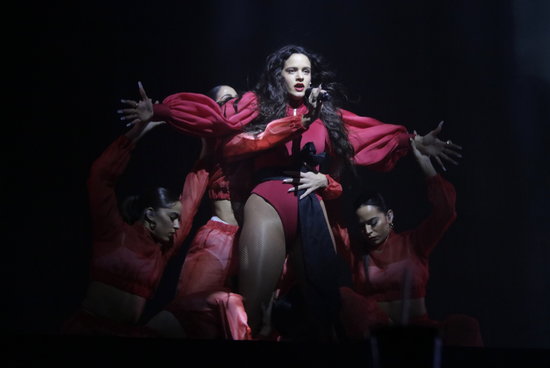 Rosalía, one of Catalonia's most renowned singers, has announced a new world tour after releasing her latest album, 'Motomami'. The tour will start in June and will finish in December after traveling across the globe and performing two gigs in Barcelona.
Fans in the southern Spanish city of Almeria will be the first ones to enjoy the 'Motomami World Tour' on June 6, 2022. The artist will then travel to other cities across Spain such as Seville, Granada, Malaga, Valencia, Madrid, Bilbao, A Coruña, and Palma de Mallorca.
Rosalía, born in Sant Esteve Ses Rovires, a town near Barcelona, will do two concerts in the Catalan capital at Palau Sant Jordi. On July 23 and 24, the artist will sing some of her newest songs featured in her latest album released on March 18, 2022.
This will be the first time the artist performs in Barcelona since the Covid-19 pandemic started. Her last gig was in December 2019 after releasing her second album, 'El Mal Querer'.
The artists will also sing in other countries, like Mexico, Brazil, Argentina, Chile, Colombia, the Dominican Republic, Puerto Rico, the United States, and Canada. At the end of 2022, Rosalía will perform in Portugal, Italy, Germany, the Netherlands, Belgium, the United Kingdom, and France.
She will end the 'Motomami World Tour' with a concert in Paris on December 18.
For Rosalía, her third album is her most personal work, a musical "confessional" portrait as it has helped her express herself much better than in her previous works: 'El Mal Querer' in 2018 and 'Los Ángeles' in 2017.
Concert tickets will go on sale on Friday 22 on Rosalía's website.