Rod Stewart, Norah Jones, Simply Red to play at 2023 Festival Cap Roig
Mika, Damien Rice, and Ara Malikian among acts also announced to perform between July 14 and August 19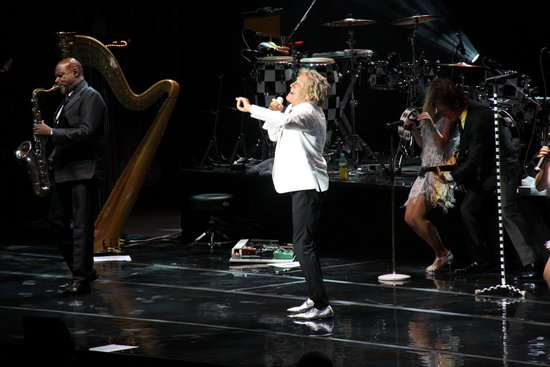 The lineup for the 2023 Festival Cap Roig will bring Rod Stewart, Norah Jones, Simply Red, Mika, Damien Rice, Ara Malikian, and many more to Catalonia this summer.
The festival, which is a series of concerts on different nights held in the seaside town of Calella de Palafrugell, will be held between July 14 and August 18 this year.
Other highlights of the festival will include Els Amics de les Arts, Joan Dausà, Els Catarres, Sílvia Pérez Cruz, and Stay Homas.
David Bisbal will close the festival with a performance celebrating the 20th anniversary of his career.
The program is completed with concerts from Luz Casal, Manuel Carrasco, Sebastián Yatra, Juan Diego Flóres, Lola Índigo, Pablo Alborán and Taburete.
Rod Stewart will once again open the festival held at the Jardins de Cap Roig, with Ara Malikian next to take to the stage, and Norah Jones celebrating the 20th anniversary of her album 'Come Away With Me'.
Tickets for 23 concerts of the Cap Roig Festival will go on sale on Monday at 10am on the festival's website. The average ticket price will be €75.