Ripoll prepares for a Festa Major at home during coronavirus confinement
A programme of music, storytelling, and dancing is scheduled for a packed weekend of activities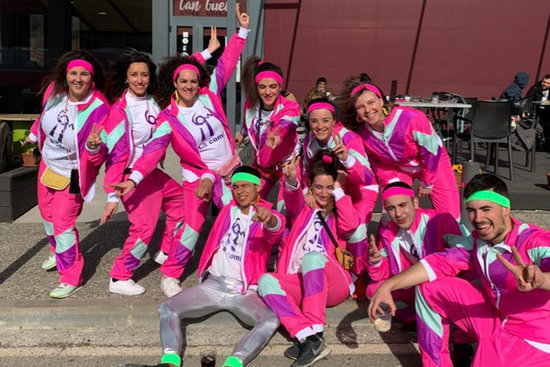 The town of Ripoll, in northern Catalonia, is preparing for a very different 'Festa Major' this year.
Ripoll celebrates its biggest street party on May 11, the day of the patron saint of the town. However, with the coronavirus pandemic going on, this will be a Festa Major confined to home.
As such, the locals are putting on a unique set of activities for people to enjoy an alternative celebration.
The organizing committee and various cultural entities are compiling a programme of events to be broadcast onto the local television station so that "everyone has a piece of partying from home."
The festival will begin on Sunday evening at 7 o'clock with a proclamation from the children's council.
Following that, the rest of the programme will offer concerts and DJs playing live music, classical storytelling for children, musical vermouth sessions, and dancing.
"Initially we thought about scheduling activities on the city's patron saint's day, Monday, May 11, but then we decided it would be best to spread the events throughout the weekend," Anna Bach, a member of the organizing committee, explained.
Despite the difficulties of the different organizing groups involved not being able to meet in person, all groups have put forward proposals that will be part of the programming of the 'confined festival.'
Some will be live and others will be broadcast from past years.