'Removal of artworks could have been done better' says museum head
Director of Lleida museum responds to criticism from Aragon president that some pieces arrived "damaged"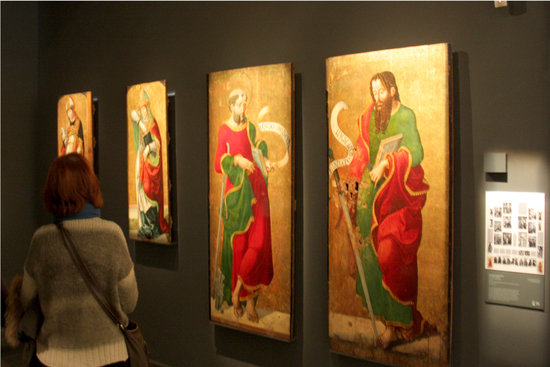 A day after disputed artworks were taken from Lleida Museum and returned to the Sixena monastery on the orders of an Aragon judge, the issue continues to generate controversy. The head of the museum in Lleida, Josep Giralt, responded to comments made by the Aragonese authorities that some of the pieces arrived in a "very deteriorated" state.
"If the Aragonese government says that these pieces arrived damaged, they should be concerned about how they were removed, which probably could have been done better," said Giralt on Tuesday, who added that all the Sixena pieces had been "very well preserved" in his museum, under optimal conditions of temperature and humidity.
Earlier, the Aragon president, Javier Lambán, had criticized the condition of the artworks. "We do not know if we will have to go back and ask for compensation for the poor treatment that the pieces have suffered," he said. Lambán also said it was "disgraceful" that Catalonia should question the capacity of the Aragonese to look after their own cultural heritage.