Primavera Sound and Barcelona City Council at odds over festival beyond 2023
Organizers say local authorities see them as 'nuisance' and event may move to Madrid permanently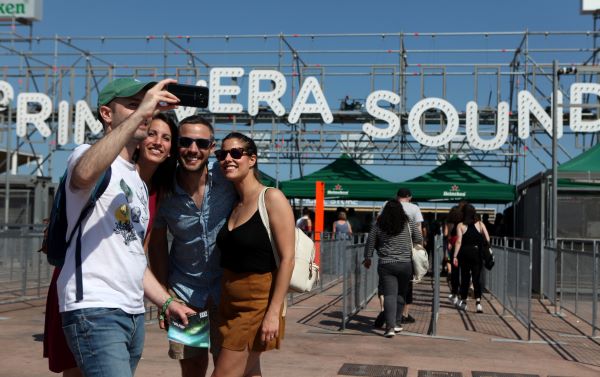 The organizers of the Primavera Sound music festival and the Barcelona City Council are at loggerheads with regard to the future of the event in the Catalan capital.
During an interview on Radio Primavera Sound on the eve of the first night of concerts at the Fòrum venue, one of Primavera's directors, Gabi Ruiz, accused the municipal government of seeing them as a "nuisance", commenting that he felt the council did "not believe in the festival".
Ruiz claimed it was not a question of money, but respect, and since the city council "does not respect [them]", it's hard for them to stay in the city.
Ruiz conceded that one possibility is for the entirety of the festival to be taken to Madrid, whose reception has been "impressive" thus far.
However, local elections are due to take place in 2023, meaning he does not know what will happen beyond that date.
The City Council's reaction
In response, the Deputy Mayor of Barcelona, Jordi Martí, stated that Ruiz's claims were false and "doesn't understand" the complaints, assuring that the council has proposed an agreement for Primavera Sound to take place for four more years.
According to Martí, this proposal contains "concrete dates", with the idea being for the festival to remain in the Parc del Fòrum.
He further highlighted that the city council has worked hard in the last few months to make sure the festival can take place successfully over two weekends for the first time, tackling new challenges relating to cleaning, safety and mobility.
For now, 2023's edition of the festival will see one weekend take place in Barcelona as normal, but with another in Madrid, something that the city council views as a "good solution".