Popular La Mercè 2021 cultural events you cannot miss
Dancing giants, correfocs and live music will be part of the festivities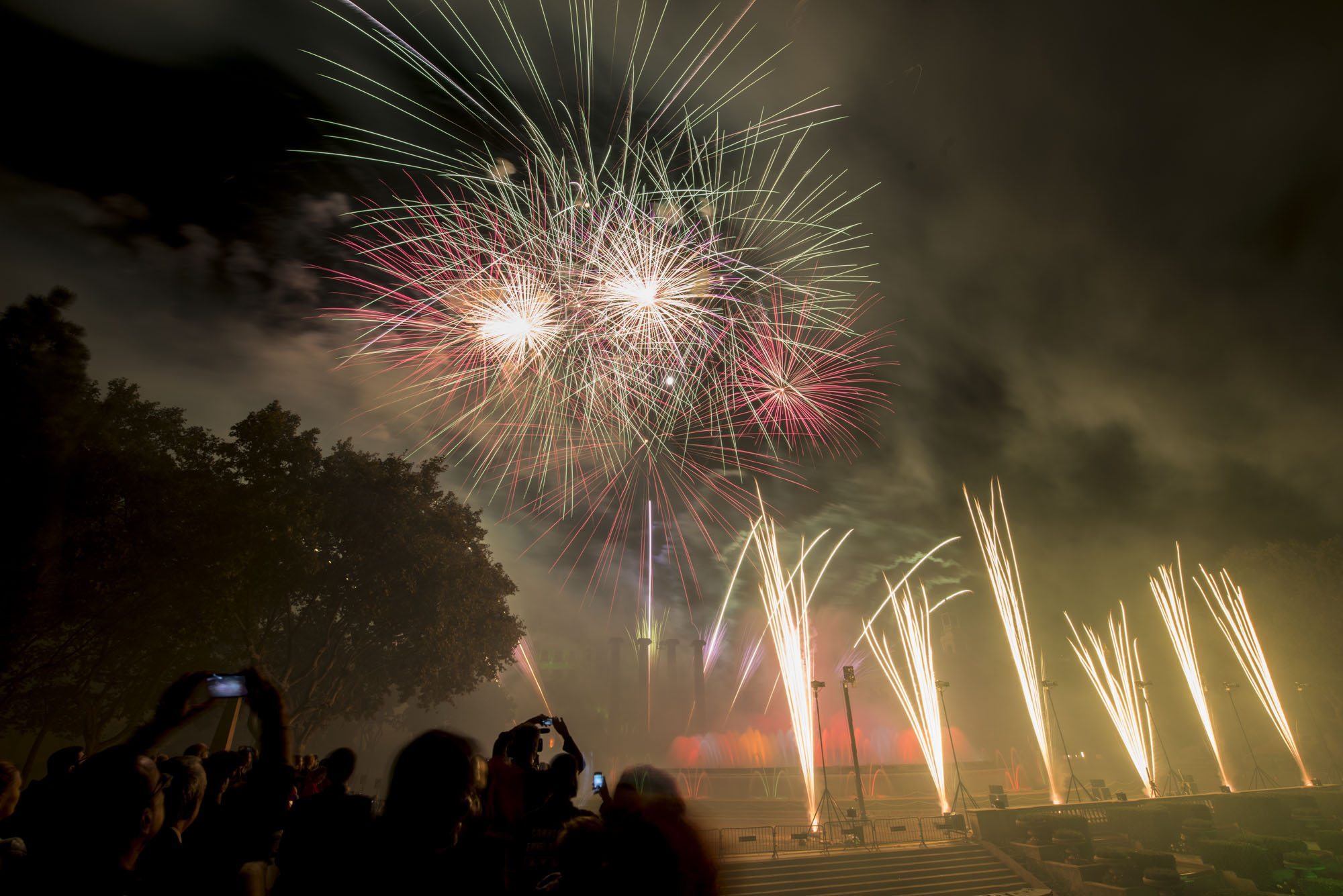 Barcelona's most popular and largest 'festa major' festivities, in honor of the Catalan capital's patron saint 'La Mercè', will be celebrated from September 23 to 26. This year, the streets will be ripe with live music and cultural events.
Most of these will take place on Passeig de Gràcia, which on the 24th will become a great place of celebration. In the morning there will be traditional dancing giants, 'capgrossos' papier-maché figures, and human towers known as 'castells'.
In the afternoon, the avenue will witness the return of the 'correfoc', in which people dress as devils and run through the streets with fireworks, and the 'cavalcada' procession.
Meanwhile, Parc de la Ciutadella will host traditional Catalan dance performances such as 'sardanas', 'bastoners' as well as choirs, while other typical activities will also be held at Plaça Sant Jaume, in the Gothic Quarter. Jordi Fàbregas, a key figure in traditional Catalan music, will be honored, and a song that he composed when he was 14 years old will be performed.
The Mercè Arts de Carrer (MAC), which will offer a wider range of dance, theater, circus and urban art performances, will also take place as part of La Mercè 2021.
"La Mercè has three fundamental pillars: tradition, music and Mercè Street Arts. The time has come to find us," says Marta Almirall, MAC's artistic director. According to her, the 2021 festival will symbolize the mixture between contemporary creation and traditional activities
Concerts
114 mainly Catalan bands but also foreign groups groups will perform for La Mercè, which this year will have 12 different concert venues with up to 3,000 spectators.
The twelve venues are an attempt to decentralize the festival and bring culture to all corners of the Catalan capital.
Some of the highlights of this year's lineup include Pau Vallvé, Núria Graham, Las Karamba, Les Amazones d'Afrique, Buhos, Stay Homas, Barcelona Gipsy balKan Orchestra, Judit Neddermann, Cariño, Hidrogenesse, and many more.
If you are interested in other music genres, there will also be performances of the Barcelona Municipal Band, the Barcelona Symphony Orchestra and the National Orchestra of Catalonia, the Symphony Orchestra of the Gran Teatre del Liceu and the Big Band of the Jam Session School of Music.
Tickets
As was the case last year, all Mercè 2021 activities will require pre-booked tickets. If you are interested in any of the events, you will only be able to enjoy them by reserving a free ticket.
Ticket reservations can be made on the La Mercè website from September 14 for the BAM music and Acció Cultura Viva festivals, and on the 15th for Música Mercè. A maximum of two tickets per person can be reserved.
This year, however, tickets will not be for access to a single event, but will regulate capacity during a time slot (morning or afternoon) at specific venues in which the attendee can freely choose the activity they want to attend. "This is the essence of street theater, and so we recover this aspect of freedom," Almirall said.
Iconic locations such as the Teatre Grec, Jardins del Doctor Pla i Armengol, and the Olympic Stadium will be the stage for some of the weekend's events, as will Moll de la Fusta Besòs, Moll de la Fusta Llobregat, Plaça de Joan Coromines, the Antiga Fàbrica Estrella Damm, Plaça Major de Nou Barris, Fabra i Coats, the Vall d'Hebron football pitch, Parc del Fòrum, as well as Plaça Reial.