Original promoters move Pedralbes Festival to Poble Espanyol under new name
Alma music festival will be held from July 10-27, while new promoters will keep Pedralbes event in the same gardens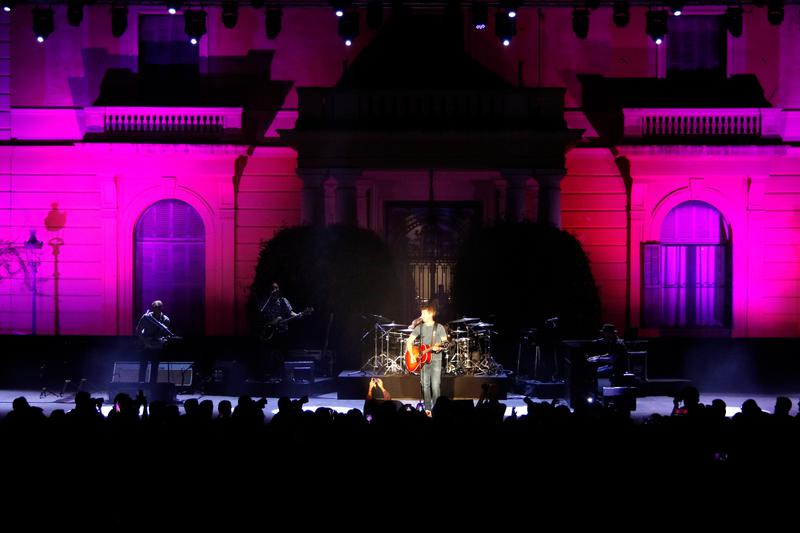 Concert Studio, the promoters behind all previous editions of the Pedralbes Festival in Barcelona, have moved and renamed their event for this year after not being granted the license to hold the music festival in the Pedralbes garden site.
Instead, Concert Studio will organize 'Alma' in Poble Espanyol between July 10-27 this summer, and the director of the promoting company considers this to be the 11th edition of the Pedralbes Festival.
The lineup for Alma will be unveiled on Tuesday and will include national and international artists along the same lines as the original Pedralbes Festival over the past decade.
"Festivals have a soul," Martín Pérez, director of the original promoters Concert Studio, said. "The soul is in the people, the talent, the interest, the enthusiasm, the initiative, the smile, the education, the way of doing things of those who have made the Pedralbes Festival." The festival will aim to keep the same combination of music, food, and entertainment for all audiences.
Clipper's to stay in Pedralbes
Meanwhile, Clippers Live, the promoting company that won the public competition to organize the music festival in Pedralbes this summer, will go ahead with their event on the site of the Pedralbes gardens, where the original festival has always been held.
The public tender to award the rights to organize the Pedralbes Festival went to Clipper's Live, beating three other candidates. The group also organizes the Festival Cap Roig and the Cambrils International Music Festival.
Clipper's Live will have a permit to host the event for three years (2023, 2024, and 2025), between June 19 and August 2 in the Pedralbes gardens.