'Opposition to Putin is growing,' says Russian writer Maria Stepanova in Barcelona
Author presents Spanish translation of her novel, which has "direct connection" to Ukraine war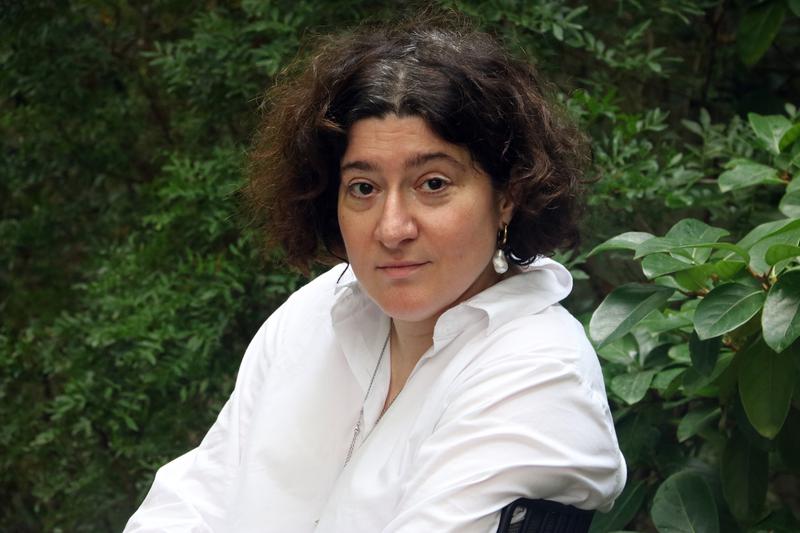 Russian writer Maria Stepanova presented on Monday the first Spanish translation of her novel 'In Memory of Memory', which has "direct connection" to Ukraine war according to the author.
The novel winner of the 2017-2018 Big Book Prize addresses "the forgotten history" of Stepanova's family throughout the 20th century in Russia. "A lot of my family was from Ukraine, from Odessa and Kherson, so I revisited those places and learned a lot about their history," she added.
The writer describes her book as the stories of ordinary people trying to survive by going unnoticed. She used letters, notes, photographs and oral accounts that she collected from her family over the years to narrate the story.
During the event, Stepanova, who is also an editor for the cultural magazine 'Colta' closed by the Russian government, spoke about the "lack of freedom" in her country. "It's impossible to be a journalist or writer in Russia without noticing censorship or government pressure," she said.
However, she explained that the opposition to Putin made up of mainly young people is growing after he announced the partial mobilization of men to war.
"There are a large number of people who are openly against Putin and the war, but also an equal number of people who are thoroughly consuming the Kremlin propaganda and believe that what is happening in Ukraine is necessary.
The author concluded that after the Soviet and Putin's regime, Russians have learned not to express their opinion, and to live in a constant atmosphere of fear of speaking.
Stepanova's writing has been translated into five English-language books, three of which debuted in 2021. Her previous work includes 'The Flower Dies under a Skin of Glass', 'Three contemporary Russian women poets', 'The Voice Over' and 'War of the Beasts and The Animals'
Stepanova's poetry has been highly influential in contemporary Russian literature and in 2005 she won the prestigious Andei Bely Prize for poetry.