Oh captain, my captain: Sitges Film Fest to honor director Peter Weir
The 2018 edition of the October event will also pay tribute to the careers of actresses Grier, Liné, and Lords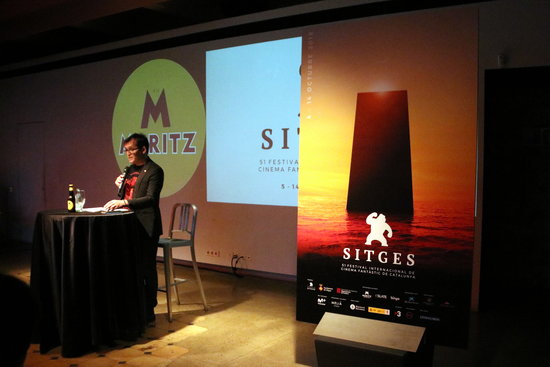 For fans of the fantastical, the fictional, and the frightening, the Sitges Film Festival is coming up, and on June 6, organizers announced what's in store. The 51st edition of the event, to run from October 4-14, will give its prestigious Grand Honorary Award to Australian director Peter Weir, behind such classics as 'The Truman Show,' 'Dead Poets Society,' and 'Master and Commander.'
The 2018 festival will also pay tribute to the careers of actresses Pam Grier, Helga Liné, and Traci Lords, with the Time Machine Award, the Nosferatu Award, and the Maria Honorifica Award. The women are best-known, respectively, as the protagonist for Tarantino's 'Jackie Brown' (Grier), for their work as film acrobats throughout the pulp and horror genre (Liné), and for their roles in cult favorites like 'Cry-Baby' (Lords).
The 2018 Sitges Film Festival poster was also unveiled on Wednesday, featuring a towering, ominous classic – the famous monolith from '2001: A Space Odyssey.' This is no coincidence – now it's the turn of the famous Kubrick film to turn half a century old, and for its birthday, it plays the guest of honor at the festival. Its presence was already announced at the 2017 edition.
A slew of anniversaries
This year is also the 20th anniversary of Weir's dystopian science fiction work 'The Truman Show,' starring Jim Carrey as a Truman Burbank, the unwitting protagonist of a broadcast TV show of his life. Other themes and stories to be honored at the festival include George A. Romero's 'Night of the Living Dead' zombie classic from 1968, and Carpenter's 1978 slasher film 'Halloween.' Literature will also find its place at the festival, in honor of the bicentennial birthday of Mary Shelley's novel 'Frankenstein,' a tale that the film fest will retell focusing on its lesser-known origins and feminine mythology.
Some of the first film titles confirmed for the Sitges event include 'Under the Silver Lake' by David Robert Mitchell (also behind 'It Follows,' featured in the 2014 edition), and 'Lazzaro Felice' by Alice Rohrwacher, a Cannes award winner. Also to be screened at the event are 'The House that Jack Built,' a serial killer psychological horror film by Lars Von Trier, and the also provocative 'Climax' by Gaspar Noé, both known for leaving a trail of controversy in their wake. This, added to 'Mandy' by Panos Cosmatos, 'Percing' by Nicolas Pesce, 'Ghostland' by Pascal Laugier, 'Sad Hill Unearthed' by Guillermo de Oliveira, and 'Aterrados' by Demián Rugna.