New comic tells Catalan National Art Museum history
Writer Jordi Carrión and illustrator Sagar's stories explain different painting styles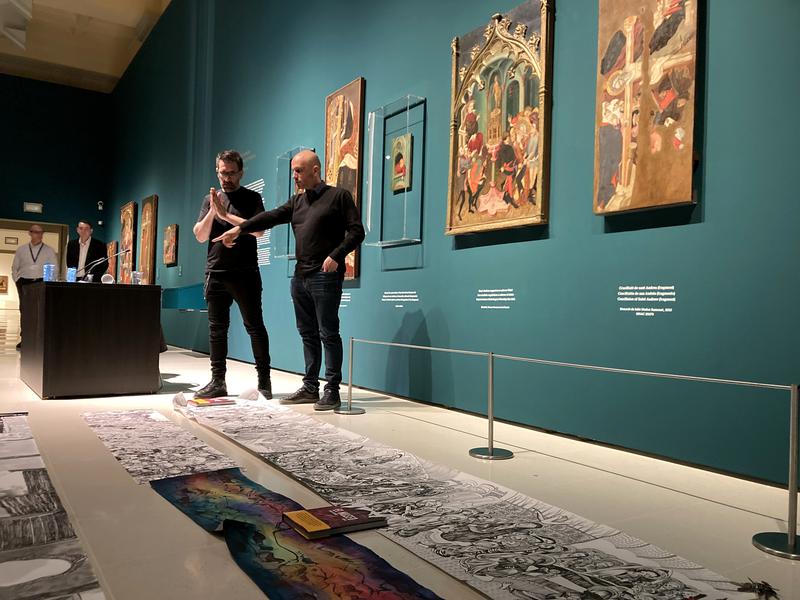 A new comic written by Jordi Carrión and drawn by illustrator Sagar will explain the history of the Catalan National Art Museum, as explained on Monday during a press conference.
The book 'El Museu' (The Museum), which will be more of a graphic novel essay, follows the museum's story from three perspectives. Vargas, a security coordinator; Roser, a former museum director's secretary; and Josep Maria, a teacher, will show the different angles of the museum.
The book will be organized in chapters, ordered chronologically from the Catalan Romanesque art style of the 11th to 13th centuries to Gothic, Renaissance and Baroque, and Modern art styles.
Paintings and various other pieces of art will lead the reader on a tour through the history of Catalonia and Barcelona guided by one of its most famous poets, Jacint Verdaguer, and the painters Pablo Picasso and Francisco de Goya.
The project wants to bring the museum to a wider audience using a comic book style.
Comic Barcelona
The new comic was announced just a few days before the Comic Barcelona fair starts on Friday.
The show, which takes place in the Fira de Montjuïc exhibition center, is expected to welcome over 110,000 attendees over the weekend.
Some of the big names present at the fair include Álex de la Iglesia, Aneke, David Lafuente, Igort, and Léa Muawiec, among many others.