'My father died this morning […] I accept this award for fantasy,' said Tilda Swinton
The Sitges International Fantastic Film Festival welcomes awardees Swinton and Pam Grier on the red carpet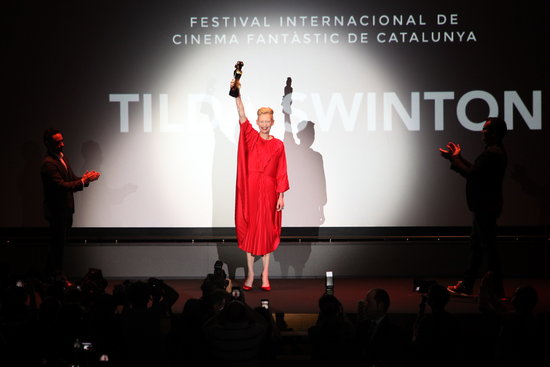 "My father died this morning," professed Tilda Swinton. On the stage for the Sitges Film Festival on Thursday night, accepting the Grand Honorary Award, the actress shared a personal piece of information. "Thank you," she said, "this means a lot…and I'm going to explain to you why. We're here properly to celebrate fantasy, but I want to tell you the truth."
"He's been asleep, but he's been dreaming," says Swinton
"Today is a very special day for me, because my father died this morning," she proclaimed, to the gasps of the audience. She continued by explaining that she was "with him, in Scotland," as she has been for the last week. "And he's been asleep," she explained, "but he's been dreaming." While sitting next to her father, Swinton said, she thought "about what he was thinking about, or what he was fantasizing about."