Musical 'Ghost' in Barcelona with Spanish singer Bustamante as main character
Show at city's Teatre Tívoli until November 27, featuring magic, special effects, and music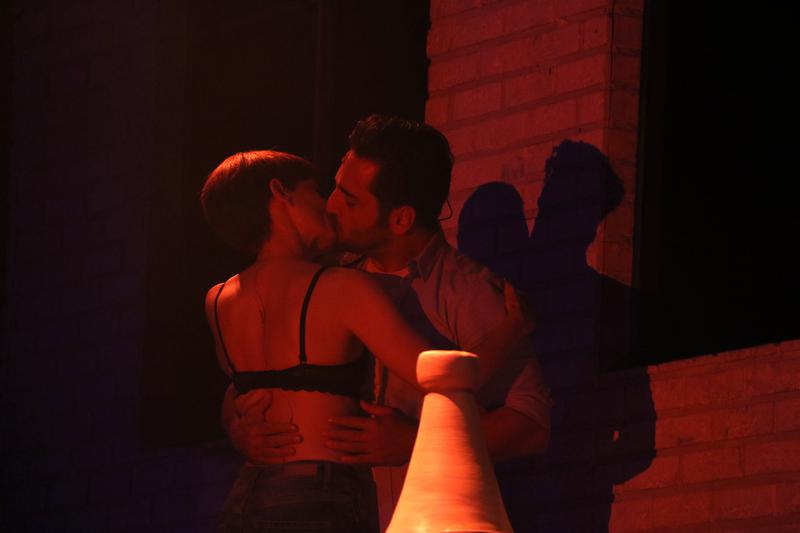 Barcelona's Teatre Tívoli theatre becomes a haunted house hosting one of the most internationally renowned musicals 'Ghost'. The show, scheduled until November 27, sees Spanish singer David Bustamante star as Sam, the main character, who will also be occasionally played by artist Ricky Merino.
This is the first time Bustamante performs at a theatre and decided to take part as he feels he has "always been attached" to his mother's favorite movie. Indeed, taking the role of Sam, "was the opportunity I had been waiting for," he told reporters during a press conference on Friday in Barcelona, the day of the premiere.
Bustamante will share the stage with Ana Dachs, who will be performing Molly, Christian Sánchez (Carl), and Ela Ruiz (Oda Mae). All of them are under the supervision of director Federico Bellone and Albert Garcia as Barcelona's resident director.
Making a 1990 hit movie become reality is no easy task, so up to 55 different people will make it possible by bringing magic, special effects, and music to the stage.
The musical 'Ghost' will recreate some of the most iconic scenes of the romantic drama, starring Patrick Swayze, Demi Moore and Whoopi Goldberg and winner of two Oscars.
For the Spanish singer, the adventure makes him "very happy" as he "no longer conceives a singer career without performing in this theatre genre."
Scheduled for two months
The musical 'Ghost' is scheduled in Barcelona for only two months, after being in Madrid for two full seasons. Yet, artists are happy to be in the Catalan capital and do not rule out extending their stay.
"We would like to be in Barcelona for more than two months," Bustamante said before adding that the "local public is very demanding, but at the same time very fair and grateful." So being in Barcelona, "makes them very happy."
Because of the big show, 'Ghost' needs five trucks to move everything around and dozens of workers involved in the performance. "It is a very precise project," actor Christian Sánchez said.
A task inspired by an over three-decades-old movie that actress Ana Dachs did "not want to rewatch the original while preparing for Molly," her character, as she wanted "to make it more personal," she said to journalists.