Marina Abramovic brings 7 Deaths of Maria Callas to Barcelona
Artist's project combines opera, live art, performance art and video at Liceu on March 9, 10 and 11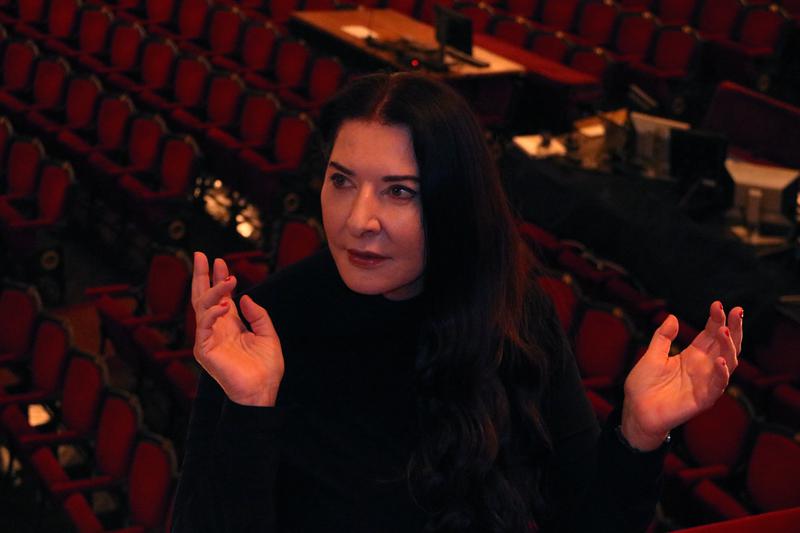 Performance artist Marina Abramović is bringing her work '7 deaths of Maria Callas' to Barcelona's Liceu.
A mix of opera, live art, performance art and video, the work sees Abramović put herself in the shoes of the famous soprano born a century ago, recreating death scenes from well-known opera arias and finally the singer's own death in Paris.
Abramović, a 76-year-old Serbian conceptual artist known for durational works, feminist art and exploring artist-audience relationships, spoke of her fascination with Callas' mix of strength, charisma and fragility, and drew comparisons with herself.
"I feel that in my own life I have the same," she said, "On one side I am incredibly strong and warrior-like, but at the same time, emotionally I am a baby."
Seven different sopranos will perform some of the key pieces of Maria Callas' repertoire with arias from 'La traviata', 'Norma', 'Carmen', 'Tosca', 'Otello' and 'Madama Butterfly', directed by Antonio Méndez.
Each of the arias is accompanied by a video piece in which Abramović, joined by actor Willem Dafoe, faces death in seven different situations: in a bullring, by a snakebite, falling from a skyscraper...
The work was conceived by Abramović in collaboration with the writer Petter Skavlan.
Performances of '7 deaths of Maria Callas' will take place at the Liceu opera house on La Rambla in Barcelona on March 9, 10 and 11.