Manga Barcelona gears up for biggest festival yet
28th celebration of all things manga, anime and cosplay runs December 8-11 at Fira Barcelona Gran Via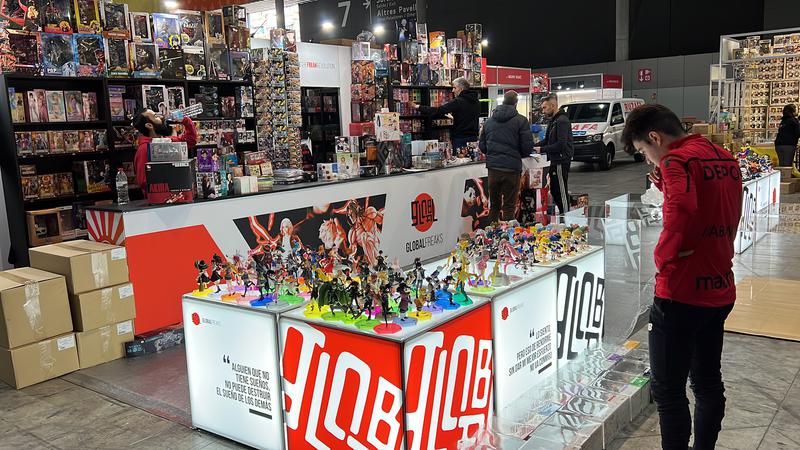 "A lot of nerves but a lot of excitement."
That is the mood ahead of the 28th edition of Manga Barcelona. Director Meritxell Puig expects this year's festival to be the biggest yet.
"We are very happy approaching the new edition with new dates and in a new venue and looking forward to seeing all the visitors."
The biggest anime convention in Spain and the second biggest in Europe is moving location this year, from Fira Barcelona's Montjuïc site to a larger space – 82,000 square meters – at Gran Via, from December 8-11.
Over 152,000 enthusiasts of Japanese culture are expected to attend, a significant portion of whom will no doubt be dressed up as their favorite characters.
Advance tickets have already sold out, although some additional tickets will be for sale each day, based on the flow of visitors.
Star guests
One of the standout guests of this year's Manga Barcelona is Nakaba Suzuki, who is currently working on the sequel to his popular works Four Knights of the Apocalypse and The Seven Deadly Sins.
Shun Umezawa, recently awarded the Japan Media Arts Festival Excellence Prize for The Darwin Incident will also be in attendance, as will Carles Dalmau, the Catalan concept artist from the video game Cult of the Lamb.
The fair will also feature debates, conferences and talks about manga, anime and Japanese popular culture, and exhibitions dedicated to certain themes like sports in amine or Manga Kids, which will even offer children a chance to discover what it is like to go to a Japanese school.
Film, music, local talent
Film screenings will be held and there will be music performances too, including Yoko Takahashi, a Japanese singer known for performing the opening theme song of one of the most popular anime of the last three decades: Neon Genesis Evangelion.
Manga Km0 will show off local talent, namely artists and writers who emerged from Barcelona's Joso School. These are "authors from here who have been through the Joso School and have succeeded," explained Puig.