Magic Labyrinth of the Pyrenees expands offering with new workshops and visits
Rocaviva open-air museum boasts hundreds of stone sculptures and plans to link them with other artistic disciplines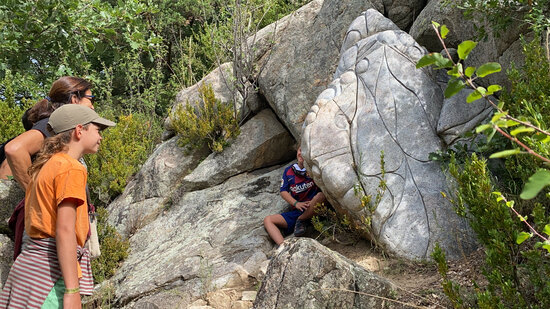 The Magic Labyrinth of Rocaviva, an open-air museum between the Alt Urgell and La Cerdanya in the Pyrenees plans to expand its range of activities.
The entity wants to offer personalized visits to those who have already visited the museum to let them explore new perceptions of the environment.
The museum has more than 600 stone sculptures made by artist Kliment Olm, and the Magic Labyrinth now aims to link his work to various other artistic disciplines such as dancing or writing.
The Catalan artist created his works in Rocaviva between 1986 and 2013.
In addition, some creative activities will be offered to schools and high-schools in order to help them to express their feelings in a piece of art.
In order to be able to develop all this, the entity wants to improve the infrastructures that give access to the museum.
They have asked for help from the administrations to properly signal the way to the Magic Labyrinth and to enable more parking spaces.
The museum
The first part of the museum is based on a guided itinerary, then the visitors are free to explore the mountain and discover Olm's sculptures.
According to Ester Castilla, one of the founders of the cultural association, the mountain landscape and the environment have a hidden message: "Awaken from the freedom and the rhythm of each one."