Josep Maria Espinàs, co-author of FC Barcelona's club anthem, dies at 95
Writer and journalist became reference point in Catalan literature and played central role in Nova Cançó artistic movement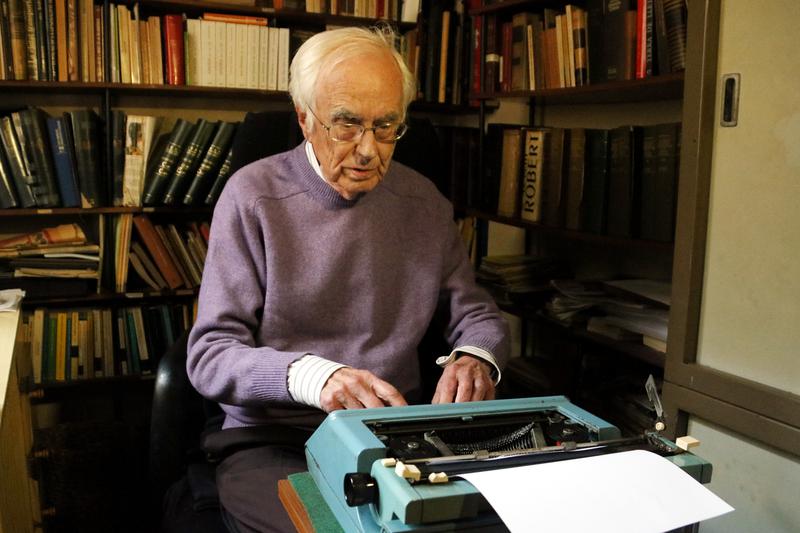 The writer, journalist, and co-author of FC Barcelona's official club anthem, Josep Maria Espinàs, died on Sunday at the age of 95.
Born in Barcelona in 1927, Espinàs studied law at the University of Barcelona (UB) before going on to become a reference point in Catalan literature.
His creative genius was evident at a young age after he won the Joanot Martorell prize – known nowadays as the Sant Jordi prize – for his novel 'Com ganivets o flames' ('Like Knives or Flames') at the age of 26.
Among the many other plaudits he received throughout his career include a Creu de Sant Jordi (Saint Jordi's Cross) in 1983, one of the highest civil distinctions in Catalonia, the Medal of Honor of the Parliament of Catalonia in 2007, and the Gold Medal of the Catalan government in 2015.
Some of his most celebrated works include 'Combat de nit' ('Night fight'), 'El teu nom és Olga' ('Your Name is Olga'), 'El meu ofici' ('My Office), 'Viatge al Pirineu de Lleida' (Journey to the Pyrenees of Lleida'), and 'A peu' ('On foot').
Espinàs was also one of the promoters of the 'Nova Cançó' ('New Song') artistic movement which celebrated traditional Catalan culture and the Catalan language during the Franco dictatorship. Espinàs was one of the founders of the group Els Setze Jutges ('The Sixteen Judges') who were fundamental in the rise and success of this new genre.
His musical legacy lives on every game at Barça's Camp Nou stadium, as he, along with Jaume Picas, penned the football club's anthem, 'Cant del Barça'. The song was written in 1974 to celebrate the club's 75th anniversary.
In an interview with the Catalan News Agency in 2018, he said that he believed the Catalan language is currently in a "much better" place than it was during his youth. "In 1940 and 1950 I would have wanted to have this Catalonia", he said, since Catalan was forbidden in public use at the time under Franco.
He also explained that he had never set out to be a writer. "I've accepted life, I didn't want to lead it or take advantage of it and I found myself doing things because I was open enough not to make judgments," he said.