In-depth William Klein retrospective arrives at La Pedrera
'Manifesto' displays more than 200 images, paintings, documents and other works by the New York born photographer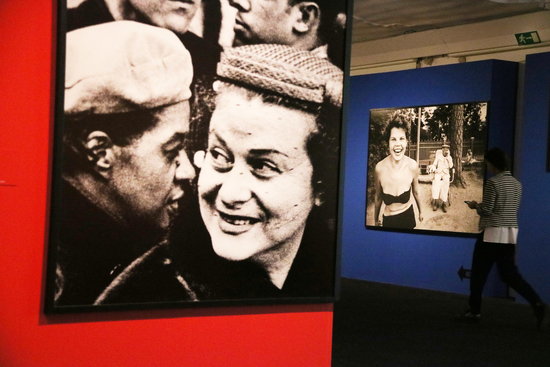 Starting on Friday, March 6th, La Pedrera, also known as Casa Milá will be hosting a lifetime retrospective focusing on the work of French-American photographer William Klein. This is the first major retrospective of his work in Barcelona, coming to the city after premiering in Madrid earlier this year.
The scope of the exhibit, housed in one of Gaudí's architechtural gems, shows a side to Klein that may not be known to his followers; one of a multifaceted artist with work in a wide variety of mediums. Some 200 photographs, paintings, documents, films, and sculptures illustrate his evolution as an artist and his complexity as a creative.
A vision for the future
Klein was considered an innovator for his time, as he shook the photography world in the 1950's with a raw and thought provoking view of reality. His aesthetic and thematic views presented throughout his work would create iconic images that would subvert and subsequently change many widely held notions within the photography world.
Curator Raphaëlle Stopin argues that the most interesting thing about Klein's work is the non-static conception of photography. "He understood that photography could encompass the complexity of life and society," he said on Thursday before the opening of the exhibition.
The exhibition will run until July 5th 2020. More information can be found on their website.