'I've never considered myself a movie star': Sam Neill
The Jurassic Park actor will be given the Grand Honorary Award on Saturday at the Sitges Film Festival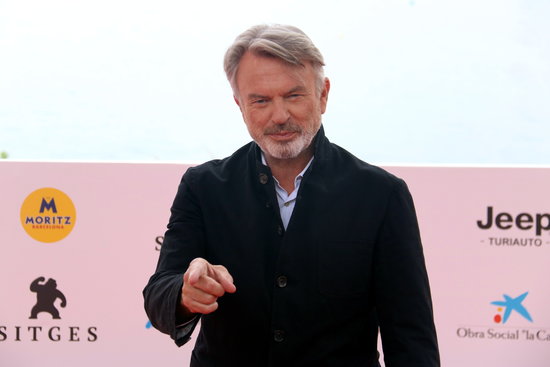 The biggest guest of this year's Sitges Festival, Sam Neill, has said he has "never considered [himself] a movie star" in a press conference reviewing his beginnings in the cinema industry, from when he was a passionate young cinema fan as a boy up to his latest project, the third part of the new 'Jurassic World' saga.
"I've never understood what film stars are," Neill reflected, before explaining how many big names he used to look up to are now friends of his. "The glamor and mystery has gone," he lamented, before laughing about how "today they're just my friends, they're going through divorces, and we know all the shit about their lives."
The legendary actor also expressed his feeling fortunate to have had a career as an actor, especially given the difficulty of pursuing this dream from New Zealand. It is a career that will lead to him receiving the Grand Honorary Award, one of the most prestigious awards of the festival, on Saturday.
Neill pointed out that this is the first award he has been given that honours his entire life's work, and joked that he hopes that this will not mean his end is coming soon as he has not yet finished his work. He assured that it is normal to feel modest, but he said that he feels very happy to receive it.
The star recalled when his passion for cinema was born, and his he didn't have a television in his family home when he was young, and instead went to the cinema to watch movies. He spoke about how he did not play football or any sports growing up, and only loved cinema.
"The more extreme the horror film, the more gentle the director," the New Zealander said about the many great directors he has met throughout his career. He gave the example of George Miller, director of 'Mad Max', who is "the most charming person in the world," and mentioned John Carpenter as well. About Steven Spielberg, he noted that he is an important man in Hollywood and also very kind and has the spirit of a child.
Sam Neill will forever be remembered for his role in 'Jurassic Park.' The iconic Dr. Alan Grant will return to the series for 'Jurassic World 3'. Neill has said he is very happy to work again with his "friends" Laura Dern and Jeff Goldblum, the two actors who also participated in the first of the franchise in 1993. "It's a new Jurassic and a new world for me too," he declared.