How Catalonia inspired international writers, from civil war to a Latin American literature hub
Great names such as Orwell, Hemingway, Gellhorn, Bolaño, and García Márquez have spent periods of their lives in and around Barcelona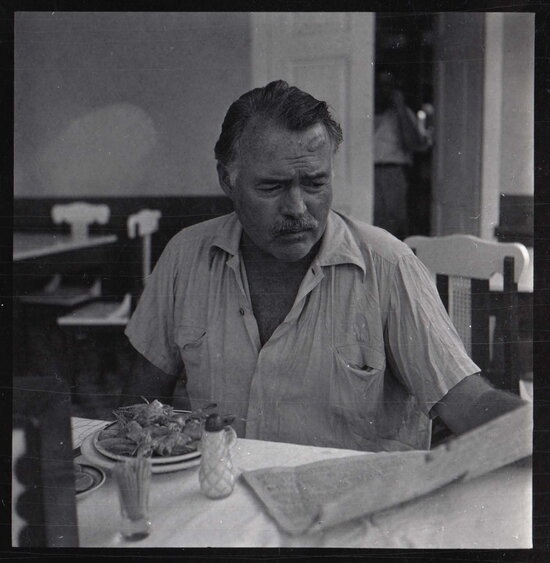 With a colorful history laden with war and violence, beautiful geography tucked between mountains and the sea, and a thriving cultural scene second to none, it's no wonder how Barcelona and Catalonia have attracted some of the world's most creative minds down the years.
Many literary geniuses from various parts of the globe have come to live, work, or at least spend some amount of time on our shores, gathering inspiration from all that surrounded them.
From writings on the Spanish Civil War, to Barcelona becoming the most important home for Latin American writing outside Latin America, Catalonia has a long history of being a source of inspiration and a home for many literary geniuses from around the world.
George Orwell
George Orwell's time in Catalonia was so impactful that the city of Barcelona named a square in the middle of the Gothic quarter after him. The British writer arrived in the Catalan city in 1936 to volunteer for the republican side in the Spanish Civil War with the expressed desire to kill a fascist. While in Spain, he kept memoirs which eventually became his book 'Homage to Catalonia.'
"[Orwell] spent a couple of weeks training in Barcelona and then some months on the Aragon front, where in the book he records he was very bored, and the biggest enemy wasn't really the fascists but the insects that would be eating them in a trench," Tadhg Prendiville, who runs the Barcelona Literary Tour, tells Catalan News.
After spending some time on the front, the writer was sent back to Barcelona for a week of rest and recuperation, but while there, infighting among different left-wing factions controlling the city broke out, primarily between anarchists and communists.
Orwell's group was caught in the middle of this action and found itself involved in skirmishes that Tadhg describes as "completely comic." Despite the farcical nature of some of his experiences here, his time in Barcelona was also fraught with periods of intense boredom leading Orwell to declare "if this was history, it does not feel like it," of an experience of keeping watch on a rooftop for three days armed with wine, cheese, and a stack of Penguin classic books.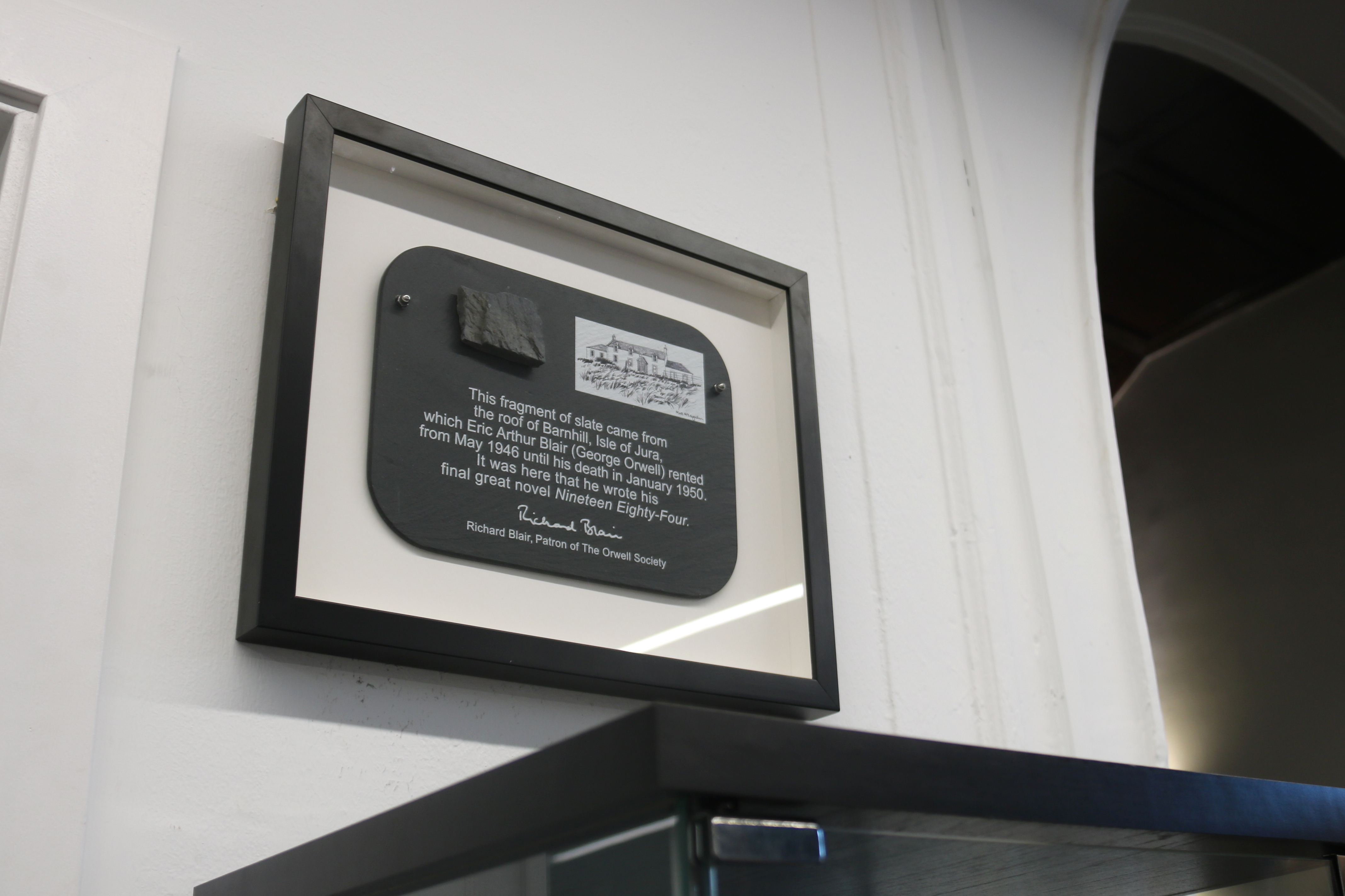 Orwell's experiences through the Spanish Civil War most likely influenced his future great works, Animal Farm and 1984. Yet, if it weren't for Orwell's wife, Eileen O'Shaughnessy, the book may never have been. As secret police raided Orwell's hotel room, O'Shaughnessy had the presence of mind to hide her husband's notes under the bed on which she sat, thinking the police would be too polite to ask an English woman to move from her bed. She turned out to be right, and Orwell's memoirs were saved.
Simone Weil, John Dos Passos and Muriel Rukeyser
Orwell was far from the only writer to travel to Catalonia during the war, an event that attracted many left-wing intellectuals from across Europe and the Americas. French philosopher and writer Simone Weil, like Orwell, also enlisted as a volunteer for the republican side, and her experiences during the war are said to have pushed her towards pacifism.
John Dos Passos, an American novelist known for the 'USA' trilogy, came to help produce a film to garner support for the republican side abroad, and met the likes of Lluís Companys, the Catalan president at the time, and Andreu Nin, a prominent communist leader. Both Companys and Nin would be murdered not long thereafter, as would Dos Passos' close friend and translator José Robles.
US journalist Muriel Rukeyser, meanwhile, witnessed the start of the war in Barcelona, and while she is most well known for her poetry, the autobiographical novel 'Savage Coast' in which she describes the early days of the conflict was published in 2013.
Ernest Hemingway
Ernest Hemingway was another acclaimed writer to have spent a significant amount of time in the country during the war, having come to work as a journalist. "Although [Hemingway] didn't do too much writing about Barcelona, the thing he liked to do was come here and drink," Prendiville tells Catalan News outside one of the author's preferred spots, Coctelería Boadas.
London Gin Bar and Bar Marsella were also famed for having hosted Hemingway in his day. Marsella claims to be the oldest bar in the city, with a ceiling peeling away and falling apart as its "proof of concept," Prendiville says, and it's known to have also attracted the likes of Pablo Picasso and Salvador Dalí in its day. Elsewhere, there are still artistic depictions of Hemingway to be found in Boadas, located just off La Rambla, and Gregory, a barman at the historic cocktail bar, explained to Catalan News that many customers still come in to ask about the literary past of the legendary drinkery.
Outside of the Catalan capital, Hemingway has one short story set in a train station just north of Tarragona, 'Hills Like White Elephants' a story about abortion which "famously don't mention the word abortion once, but it's very obvious what they're talking about," Prendiville says. "That's probably the strongest piece of writing he has connected to Catalonia."
Martha Gellhorn
Martha Gellhorn was the third wife of Hemingway, who also came from the US to Spain during the Civil War. She too was a brilliant journalist, fueled by a sense of outrage at wrongdoing done to innocent everyday people. She initially came to Spain with no intention of writing about the ongoing fighting, but somebody told her at some point she could not just be a tourist and had to contribute to the war effort.
From then, "she started writing and began an illustrious war correspondent career," the Barcelona Literary Tour guide says. "It started in Spain but one of her most famous articles from that period is in Barcelona in which she describes the bombing raids, and the article opens by painting a picture of a clear blue sky and saying it was 'perfect bombing weather.'"
In her work, Gellhorn expertly captured the civilian experience of terror and drudgery that came with being consistently bombarded, visiting different locations in the city such as bars and factories to see how people adapted to their reality. Tadhg describes it as "a timeless bit of journalism" which kickstarted a long career as a war correspondent that went on through the decades after World War II, the Korean War, Vietnam War, up until the 1980s.
Roberto Bolaño
Fans of Roberto Bolaño's work may recognise the Barcelona address, Carrer Tallers, 45. Hanging on the wall on the street outside the apartment building is a plaque honoring the celebrated Chilean author after he lived there for many years.
Not only did he live there, but Bolaño often put his narrating character, which in many cases was a version of himself, living in that same apartment, and thus the trendy Raval street has literary fame from one of the greatest Latin American authors of the 20th century.
As well as the Barcelona address, Bolaño would often use his own experiences elsewhere in Catalonia, such as setting stories in an apartment he lived in on Gran Via, or even in Blanes on the Costa Brava, where he spent most of the second half of his life. Blanes also appears in one of his more famous novels, The Savage Detectives, which features segments in Barcelona and Castelldefels too, while Bolaño also called Girona home for a period.
The Chilean infrarealist is one of many Latin American writers for whom Catalonia became an important place in their lives and careers. During the 20th century, many Latin American writers fled dangerous situations in their home countries, being looked after by a literary "super agent" Carmen Balcells, who would create the perfect conditions for the wordsmiths to worry about nothing except for their craft. Balcells is credited for discovering Isabel Allende — who Bolaño, incidentally, was not a fan of — and for representing six Nobel Prize-winning authors.
Gabriel García Márquez, Pablo Neruda, Mario Vargas Llosa
Another Latin American writer who came to Barcelona was Gabriel García Márquez, who fled a dictatorship in Colombia. In Barcelona, García Márquez "was able to have a more peaceful time and focus on writing the novel 'The Autumn of the Patriarch' which tells the history of patriarchal power in Latin America in a fictionalized and very creative format," Prendiville explains.
Dealing with such a challenging topic, the book is also a challenge to get through. "The novel isn't too long, only about 200 pages, but it has extremely long sentences, the longest of which is about 32 pages," Prendiville explains, before adding that it's a book that is very much worth the effort, "if you can get into it."
García Márquez also featured several famous locations such as Montjuic and La Rambla in some of his short stories. He even features a cameo appearance of a fictionalized Pablo Neruda strolling up La Rambla. Neruda himself did actually serve as Chilean consul to Barcelona before the Spanish civil war.
The celebrated Colombian writer lived in the city's Sarrià neighborhood for years where he happened to live only blocks away from Peruvian Spanish writer Mario Vargas Llosa. While the two were at least initially friends, rumor has it that Vargas Llosa gave him a black eye for hitting on his wife — allegedly.
Other of the Latin American greats to have called Catalonia their home include Eduardo Galeano — author of the Open Veins of Latin America, the book Hugo Chávez gifted to Barack Obama — as well as his fellow Uruguayan Cristina Peri Rossi, who moved here as an exile in the 1970s and still lives in the Catalan capital to this day.
Barcelona continues to be a hotspot for Latin American writers, attracting big names on the scene, from Costa Rican playwright Denise Duncan, one of the founders of La Pulpe theater group, to Mexican author Cristina Rivera Garza, whose book 'Liliana's invincible summer' will be published in English this year.
Barcelona Literary Tours
For anybody interested in joining Tadhg Prendiville on a tour of Barcelona's literary past, they can get in contact with him at barcelonaliterarytours@gmail.com.