Gods, horror, and an immersive art exhibition: What to do in Catalonia in October
Cultural activities move predominantly indoors as the weather cools, with galleries, film festivals, and traditional holidays to enjoy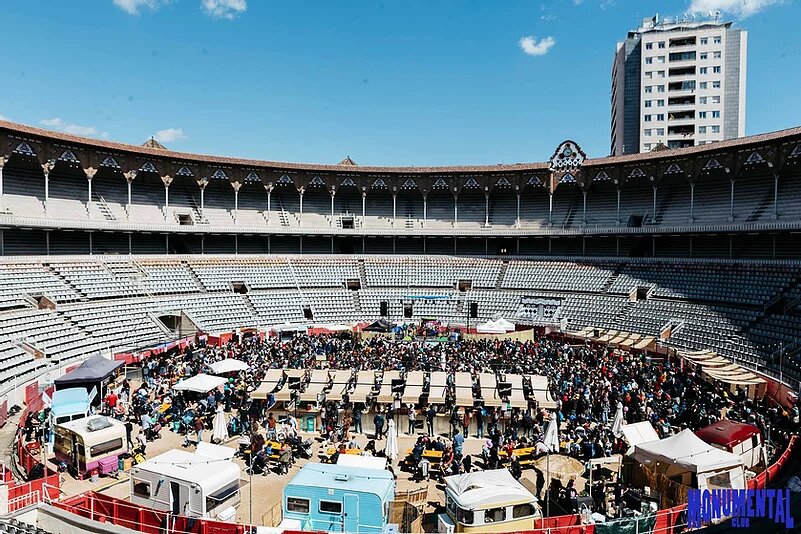 Come October, the autumn season gets into full swing, bringing most cultural activities indoors. Of course, the world is still largely dictated by the coronavirus pandemic, meaning extra safety precautions are needed at all times, and especially in indoor settings where the virus can spread more easily compared to the open air.
Regardless, under the right safety conditions, residents of Catalonia can still enjoy plenty of activities and traditions, and October brings with it an exciting lineup of cultural events to dive into.
IDEAL digital arts center | Barcelona Memòria Fotográfica | All month
Located in Poblenou in Barcelona, IDEAL is a pioneering gallery like no other - a digital arts center that offers immersive exhibitions, using projections, virtual reality, and holography.
Their new exhibit looks at the city of Barcelona in the 50s and 60s, and how it's been documented by six of the Catalan capital's finest photographers: Francesc Català-Roca, Oriol Maspons, Leopoldo Pomés, Joana Biarnés, Xavier Miserachs, and Colita.
Using over 1,000 square metres of wall space to project large-format images, IDEAL places you right in the middle of the artists' work.
If you plan on visiting, note that the center doesn't accept cash payments, but only online sales or else by card upon arrival.
Sitges Fantasy and Horror Film Festival | October 8-18
If this year hasn't provided enough horror for you already, then Sitges might have what you're looking for on the silver screen. The seaside town once again becomes the world capital of fantasy and horror films with its international film festival.
This year, much of the programme can be enjoyed online, but there are some in-person screenings too, with the festival finishing off with a remastered 4K showing of David Lynch's The Elephant Man.
Castanyada / Halloween | October 31
Most of the world knows the last day of October to be Halloween, but in Catalonia, things are done a little differently. Sure, the influence of popular culture has brought the spooky tradition to these shores, but before it, Catalans only celebrated Castanyada.
As with any Catalan tradition, great food and drink can be expected, with sweet potatoes, roasted chestnuts, almond and pinenut treats known as panallets, and sweet wine called Moscatell being synonymous with this time of year.
Monumental Club | Saturdays through the month
Located in the unique setting of an old, disused bullring, Monumental Club offers a fabulous selection of musicians performing at day-long mini festivals on weekends through the month.
Local favourites such as Manel, La Bien Querida, and Delafé are just some of the acts performing. An extensive programme for children and families take place on Saturday mornings too, including music and painting.
Gods of the Prado | From October 16
A piece of Madrid's Prado museum is coming to Barcelona. In the CaixaForum, a new exhibition opens this month telling the tale of classic mythology and its representation in art through history, by examining paintings, sculptures, and medals dating back as far as the first century BC.
Badalona Short Film Festival | October 16-25
October is a month that brings with it an incredible selection of film festivals. In Badalona, just outside Barcelona, the International Short Film Festival is one of the world's most important of its kind. Running every year since 1969, the festival features short films of all types of genres, from fiction, to animation, and documentary too.
Protesta Film Festival | October 19-26
Taking place in the city of Vic in central Catalonia plays host to a film festival with an original stance and flavour. The Protesta international film festival is focused on films that provide a social critique, movies that are made as part of activism and have a role in shedding light on certain topics. Fiction, documentary, and animation all have a part to play, and the organisers are committed to equal participation, with at least half of the films shown being made by women.