Godard, Buñuel, and Kobayashi to lead Filmoteca's 2023 program
Visitors to film archive and theatre up significantly on last year but still far from pre-pandemic figures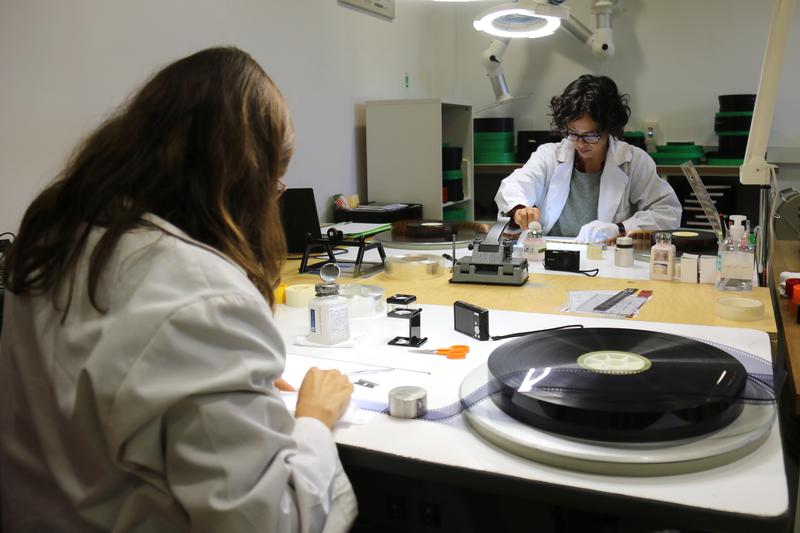 The Filmoteca de Catalunya, one of the most important pillars of cinema in Catalonia, will feature the works of the late Jean-Luc Godard in their 2023 program, a legend of world cinema during the course of his life and career.
The death of Jean-Luc Godard, who passed away in September by assisted suicide, will see an extensive recognition of his work, which, in the French-speaking world, will be extended to the complete retrospectives of Claude Sautet and Jean Eustache.
Other screenings will also remember the legend and legacy of pioneers of cinema, from Luis Buñuel, Luchino Visconti, and Masaki Kobayashi.
Valeria Bruni Tedeschi, Margarethe von Trotta, and Terence Davies will also present some of their works at the facility, while the works of Luchino Visconti and Carmelo Bene, Masaki Kobayashi, and Edward Yang will also be explored throughout the year.
The archive will open an exhibition on the life and works of Luis Buñuel, while experimental French filmmaker Érik Bullot will also be explored through an exhibit.
The Filmoteca will also premiere a dozen digitized historical feature films that were hugely significant in the formation of Catalan cinema in the first half of the 20th century. This program will include a screening of 'Erase una vez...' ('Once Upon a Time…'), a forgotten classic of Catalan animation which has taken eight years to be restored at the Center for Conservation and Restoration.
A total of ten feature films will be digitized annually as part of the 'Permanent History of Catalan Cinema' project that the film archive is undertaking, which will also include regular screenings.
Recovering audience
After the decline in activity and viewers due to the pandemic, the Filmoteca de Catalunya has seen an increase in audiences this year compared to 2021.
The huge losses of numbers as a result of the pandemic is mostly now in the past, although audience numbers are still far from those of 2019.
For all of 2022 up until November 30, the sessions in the main rooms, Chomón and Laya, saw 87,931 viewers attend 1,138 sessions, with an average of 77.3 viewers per session. This represents an increase of 3,500 (3 on average per session) compared to the same period of the previous year.