Foreign writers show off Sant Jordi's international side
Mia Couto, Virginie Despentes and Cesar Brandon among those taking part in this year's celebration of books and reading in Barcelona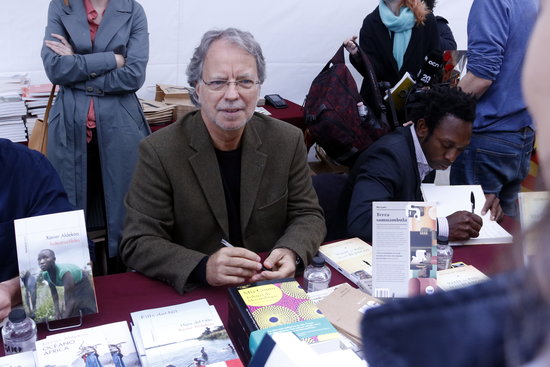 Sant Jordi's Day may be a quintessentially Catalan festival, but every year Catalonia's celebration of books and reading attracts increasingly more writers from abroad.
Mozambican writer Mia Couto, author of 'Confession of the Lioness', signed books in Barcelona on Tuesday, while also being chosen to give the council's official address.
"Mixing flowers and books is a message of hope for my country and the rest of the world," Couto told the Catalan News Agency, adding that the day is "something [he] will never forget."
Not far away was French writer, Virginie Despentes, signing copies of her account of women's lives today, 'King Kong Theory', which has recently been translated into Catalan.
"I have been here before, but never to sign books. I'm delighted, let's see if the sun comes out," she joked.