Folk musician and actor Núria Feliu dies at 80
Beloved Barcelona singer performed in a variety of genres including jazz, sardana, cuplé, and bolero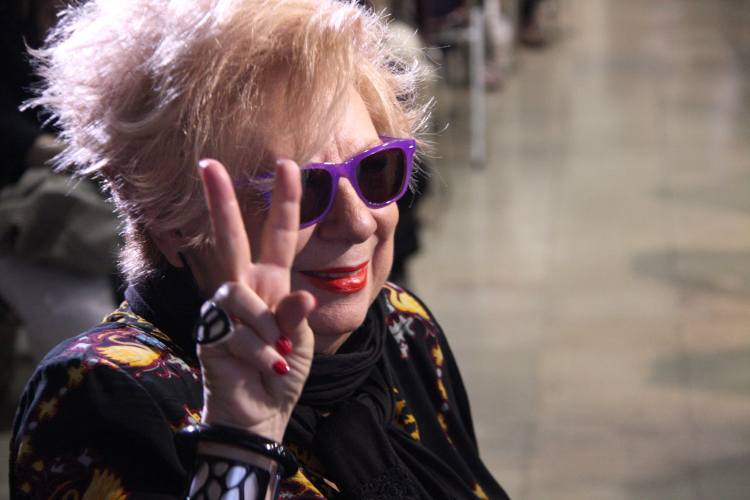 Catalan folk music and actor Núria Feliu died on Friday morning aged 80, as the Catalan News Agency confirmed.
The beloved singer, from Barcelona's Sants district, performed in a variety of genres including Catalonia's traditional 'sardana' dance, jazz, bolero, country, and cuplé, as well as Catalan folk songs.
Considered a local diva, she was a charismatic character and even commissioned a giant 'gegant' figure that is usually seen during traditional festivities in her image in her local neighborhood of Sants where she always remained very close.
The musician was very involved in the local community and did not hide her political support for the old Convergència i Unió center-right party Catalan nationalist party.
Feliu was awarded some of the highest civil recognitions in Catalonia, including the Creu de Sant Jordi, or Saint George's Cross, in 1985, and the Medalla d'Honor de Barcelona, or Barcelona's Medal of Honor, in 2008.
A career spanning over 50 years
In 1964, she made her debut as a singer accompanied by the band Els Quatre Gats, and recorded her first albums, 'Anirem tots cap al cel' and 'Gent', which were Catalan versions of international songs. Feliu went on to release over 40 albums in her career, spanning over half a century.
In 1966, she began a collaboration with the internationally famed Catalan jazz composer Tete Montoliu, which resulted in an album recorded with artists Erich Peter, Billy Brooks and Booker Ervin. Three decades later, another album with all collaborations between 1965 and 1990 was published.
"Catalan culture in mourning"
News of her death was met with sadness across Catalonia.
"Catalonia has lost a musician and an artist that was loved by many generations," Catalan president Pere Aragonès said from an event in Oliana, in northwestern Catalonia. "Catalan culture is in mourning."
Barcelona mayor Ada Colau interrupted a council meeting to give her condolences to Feliu's family, calling her a Barcelona cultural "icon." "Barcelona will never forget Núria Feliu," she said.
Meanwhile, Spain's culture minister and former head of the Socialist party in Catalonia, Miquel Iceta, highlighted Feliu's "contributions to Catalan music, song, and culture." Iceta, who was in Barcelona on Friday, said she had "done as much as possible to promote our music and our language" and said he lamented her passing.