FineArt Igualada photography festival opens in central Catalonia
8th edition of festival features 52 exhibitions in 20 venues and more female photographers than ever before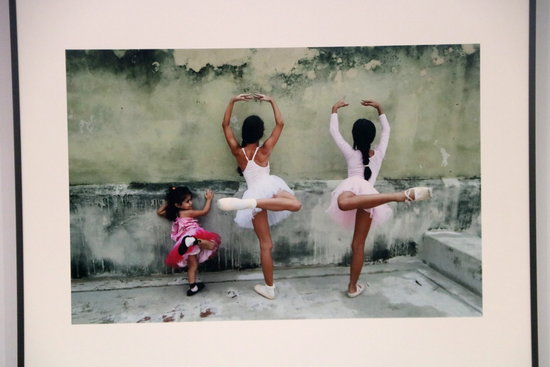 Th 8th FineArt Igualada photography festival opened in the central Catalonian town of Igualada on Friday February 21 and runs until March 15.
The 2020 edition sees more female photographers than ever before, which the festival director Ramon Muntané said was not down to quotas, with artists chosen for the quality of their work.
Notable names include Isabel Muñoz, winner of the 2016 Spanish National Photography Prize, Ana Palacios with her documentary work in Africa, Eva Parey and her look at female Syrian refugee workers, and Cuban Leysis Quesada, official photographer of the National Ballet of Cuba.
Muñoz is very happy that women are gaining more visibility in the world of photography and in society in general. "I come from a generation where all this was very different," she said. The National Photography Award does not believe in quotas, but in talent, "and there is a lot of female talent," she added.
Also exhibiting will be National Geographic photographer Tino Soriano with 'China and Tibet', the Swedish photographer Per Cromwell, Argentine Juan Manuel de Rosas, and Lúftü Dagtas, from Turkey, alongside Catalan photographers such as Mireia Comas and Manel Caballé.
Aside from the exhibitions, there will be artist talks, guided tours and workshops from several of the exhibiting photographers.
The festival will also open up access to buildings normally closed to the public.