Filmmaker Agustí Villaronga, director of 'Pa Negre,' dies at 69
His legacy includes first Catalan-speaking film selected by Spain for Oscars and 28 Gaudí prizes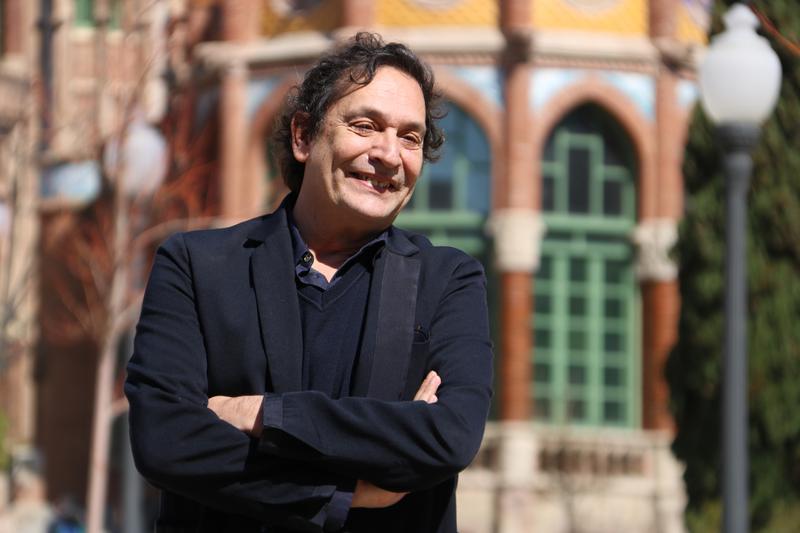 Filmmaker Agustí Villaronga died aged 69 in the early hours of Sunday in Barcelona, as announced by the Catalan Academy of Cinema.
The Mallorcan-born film director was in charge of 'Pa Negre,' a very successful movie that went on to be the first Catalan-speaking one to be picked by the Spanish Academy of Cinema for the Oscars race. The second one was 'Estiu 1993' (Summer 1993), Carla Simón's first movie, and the third one was 'Alcarràs', also from Simón. None of them made it to shortlists or nominations.
'Pa Negre,' a highly acclaimed film set in post-Spanish Civil War rural Catalonia, was an adaptation of the namesake novel of Emili Teixidor.
It won 13 Gaudí prizes for the film, as well as 9 Goya ones. While the Gaudí are given by the Catalan Academy of Cinema, the Goya are awarded by the Spanish one.
'Pa Negre', or 'Black Bread,' was not only successful in terms of awards, but also in the box office, with 246,488 tickets sold between 2010 and 2011.
Villaronga, who died "surrounded by family and friends" according to the Catalan academy, also directed other successful films such as 'Incerta Glòria', or 'Uncertain Glory', and 'El Ventre del Mar,' or 'The Belly of the Sea.'
Winner of both Catalonia and Spain's national prizes
All in all, his films won 28 Gaudí awards and could even posthumously win more, because last year he lead another movie, 'Loli Tormenta,' which could reach cinemas this year.
Agustí Villaronga studied History of Art at the University of Barcelona and at the beginning of his career he worked in various film and theater-related jobs, such as critic, teacher, and actor.
In 1987 he made his debut with the first of his 20 films. Two years later, with 'El niño de la Luna,' or 'Moon Child,' he won his first Goya prize, and in 2000, another of his productions, 'El Mar', was granted the Manfred Salzberg at the Berlin Film Festival.
Catalonia's National Culture Prize, in 2001, and the Spanish National Cinema award, in 2011, are some of the acknowledgements we won for his career.
Villaronga was 'a first-class European film director'
Shortly after the news broke, the Catalan president, Pere Aragonès, said on Twitter that Villaronga was "one of the most recognized directors and a reference for Catalan cinema."
"Thanks for having thrilled us with your talent and sensitivity."
The Catalan culture minister, Natàlia Garriga, also reacted to the news on Twitter saying that Villaronga "took Catalan cinema to excellence."
"His many films have been a turning point and have shown our history on the big screen."
Spain's culture minister, Miquel Iceta, said that "his work will always be in our memory."
Isona Passola, the producer of 'Pa Negre' and former Catalan Film Academy president, said talking to Rac1 station that Villaronga was "a first-class European director."
She also explained that he died of cancer and that he gave up chemotherapy in order to complete 'Loli Tormenta,' the latest film he was working on.
Gaudí awards ceremony to be 'a tribute' to Villaronga
Villaronga passed away just some hours before the 15th Gaudí awards ceremony, due to take place on Sunday evening.
The organization, the Catalan Academy of Cinema, has already said that the event will be "a tribute" to the late filmmaker.
"It will be a very sad gala," said the entity's current president, Judith Colell, talking to Catalunya Ràdio station.
She said the academy is working against the clock in order to include a tribute to the director of 'Pa Negre' in the evening.