Documentary film festival 'Dart' returns to Barcelona cinemas next week
Program includes 12 premieres and focuses on contemporary art starting November 24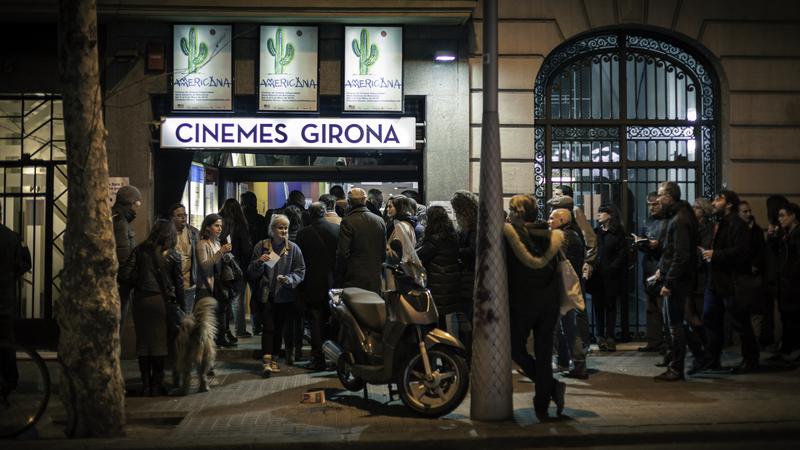 Dart, the documentary film festival that focuses exclusively on contemporary art, returns to Barcelona for its sixth edition from November 24 until December 11. The festival's program includes 23 documentaries, of which 12 are premieres in Spain.
The documentary films will be projected in Sala Phenomena, Cinemes Girona and MACBA, the Museum of Contemporary Art in Barcelona, until November 30 and a digital extension of the festival will be available on the 'Filmin' platform.
All sides of contemporary art
This year's edition features key figures in the international contemporary art scene, such as Keith Haring, Lucian Freud and David Hammons, the famous African-American artist known for his sharp criticism of racism and the elite art world. Several national names of the likes of Elena Asins, Esther Ferrer and Cristina Iglesias will also be spotlighted.
During the course of the festival, architecture and design will be highlighted with a documentary on the women of the Bauhaus and another on the pioneers of Canadian architecture, while the link between fashion and art will be made in a documentary starring Vivienne Westwood.
When it comes to artistic photography, films about Robert Mapplethorpe and Steve McCurry will be shown and several projects based on activism as an artistic practice are also included in the program.
Documentaries focusing on LGBTIQ+ activism will also be projected in Barcelona in a collaboration with the festival's version in Chile and a selection of films from previous editions that link art with current issues will be available on the digital platform.
Highlighted events
On the opening day on Thursday, a screening of the documentary "Corrección. Ignasi Aballí" by director Miquel Romans will take place at Sala Phenomena where the film will make its premiere in Spain followed by a discussion between the director and artist Ignasi Aballí.
On November 30, the last day of physical screenings, the winners of the Laie Award for Best Director and the Laie Critics' Award will be announced at MACBA. The jury is formed by film critic Quim Casas, art curators Max Andrews and Mariana Canepa Luna from the curatorial office Latitudes and cultural journalist Ianko López.
The complete program is listed on the website of Dart Festival, where tickets to the screenings can also be purchased.