Cervera's infernal festival attracts record numbers
Some 30,000 people turned out for the celebration of this year's Aquelarre or 'witches' sabbath'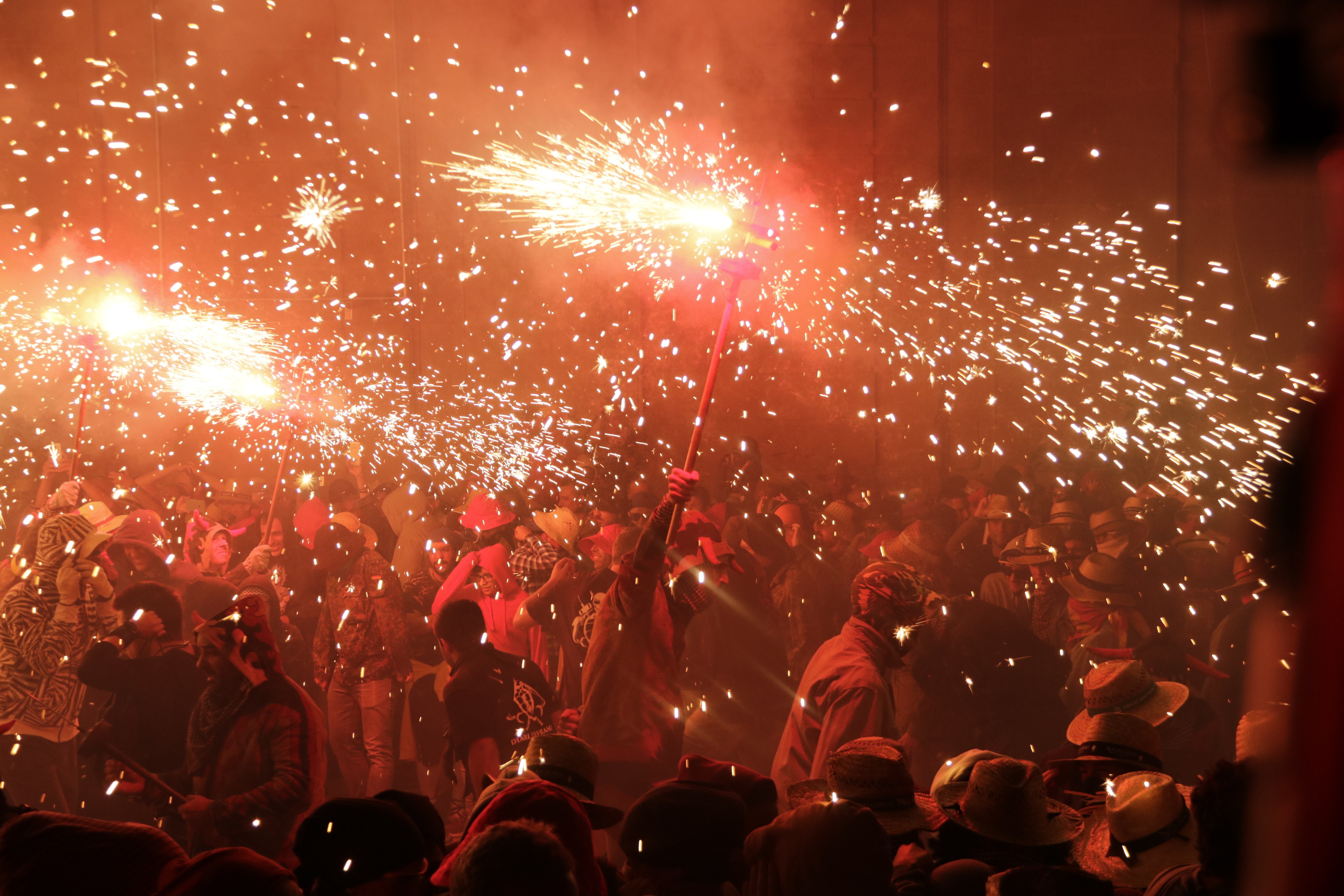 Water and fire were the joint stars of the main event at the weekend in this year's annual summer festivity in Cervera known as the Aquelarre (witches' sabbath). Each year, the town in the western region of Lleida is overrun by witches, devils, and representations of other mythical creatures, all to the sound of music and fireworks.
A highlight of the event is the burning to the ground of the main stage in Universitat square. This year, the street lights went out and the stage collapsed spectacularly, while the Companyia Elèctrica Dharma rock band played, a dancer appeared on a trapeze, and a huge marine creature made an appearance on the other side of the square.
A novelty at this year's festival was the reopening of the so-called 'witches' lane,' a narrow Medieval street where the event first began in 1978, but which had been closed for more than eight years for safety reasons. Open until the evening, the lane attracted plenty of visitors while ambiance was provided by the local Grepp theater group.
Half a tonne of gunpowder
With a record number of over 30,000 visitors, almost half a tonne of gunpowder was used at this year's festival. In fact, a major feature of the celebration are the 'correfocs,' traditional Catalan processions in which groups of individuals dress up as devils and dance in the showers of sparks descending from the fireworks that they swing around their heads.
Another of the Aquelarre's main attractions is the summoning of the festival's diabolic patron, Mascle Cabró, an over-the-top and infernal character who appears on stage with an outsized phallus attached with which he hoses down the audience with thousands of liters of water. Few escaped a dowsing as Mascle Cabró appeared atop a 20-meter crane above the crowd.
The festival, which includes a host of related activities, such as concerts or children's workshops, was this year considered a huge success due to the record number of visitors and the economic impact so many people had on the local economy. The town council estimates that visitors spent around a million euros in the town over the weekend, five times the festival's budget.