Cellist Pau Casals' famous UN speech on Catalonia celebrated in concert
Palau de la Música marked 50th anniversary of landmark address, which will also be remembered in another show in Geneva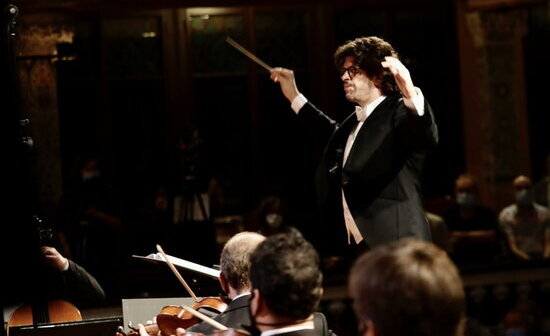 Sunday marked the 50th anniversary of one the most memorable speeches ever made by a Catalan: Pau Casals' impassioned address to the United Nations, where the great cellist famously proclaimed "I am a Catalan."
In 1971, Casals appeared before the General Assembly of the United Nations in New York to receive the UN Peace Medal in recognition for his work towards peace, justice, and freedom.
Following his speech, in which he praised Catalonia's contributions to peace and democracy, he broke his vow to not play the cello in public as long as Spain was ruled by dictator Francisco Franco and performed El Cant dels Ocells, a traditional Catalan folk song he himself popularized.
Concert in Palau de la Música
A concert in Barcelona's Palau de la Música took place on Sunday to mark the landmark. Organized by the Pau Casals Foundation and backed by the Catalan and Spanish governments, as well as AC/E Acción Cultural Española, the Franz Schubert Filharmonia and the Orfeó Català performed several works connected to the Catalan cellist, including the UN anthem, Hymn to the United Nations, composed by Casals to words by W. H. Auden.
Beethoven's Symphony No 9 was also performed as well as J.S. Bach's Concerto for Two Violins.
The event concluded with the screening of a video of Pau Casals at the United Nations and performing the traditional Catalan lullaby El Cant dels Ocells (The Song of the Birds).
Peace and understanding
Among the dignitaries attending the event was Catalan president Pere Aragonès who said that the peace that Casals so often stood up for was built by "ensuring understanding and freedom of all peoples."
He spoke of the "pride" Catalans felt at Casal's speech and promised to continue his legacy.
The Spanish government was represented by its delegate in Catalonia, Teresa Cunillera, who excused the absence of the Minister of Culture, Miquel Iceta, and spoke on his behalf. Cunillera, who was jeered by some audience members, said that Casals was a "simple, stubborn and generous" man and one of the "great universal names."
The greatest homage we can pay, she said, is to make young people aware of the musician's legacy and his dream that "generosity, dialogue and concord make coexistence possible in a peaceful world."
Jordi Pardo, general director of the Pau Casals Foundation, said that the great cellist used music "as an expression of commitment to a better world, where concord and generosity allow peace and coexistence to triumph."
He also read some words penned for the occasion by Casals' widow, Marta Casals. She said her husband had possessed "extraordinary" strength and vitality, and that him being awarded the Medal of Peace 50 years ago was a "memorable and very exciting" day.
Concert in Geneva to be streamed at CatalanNews.com
A second concert to honor the cellist's speech will be held in Geneva on October 28 at 6.30 pm. Performed by Quartet Casals at Les Salons theater and organized by Catalonia's delegation in Switzerland, the live streaming of the concert will be available at CatalanNews.com.
The life of Pau Casals
Born in 1876 in El Vendrell, in southern Catalonia, Casals learned music from his father and would go on to become one of the greatest cellists ever, widely praised for his recordings of the Bach Cello Suites, and playing for the likes of Queen Victoria and U.S. presidents Theodore Roosevelt and John F. Kennedy.
A supporter of the democratic Second Republic government of the 1930s, Casals fled Spain to escape the Franco regime and died in 1973 in Puerto Rico, his mother's home country where he had resided for several decades, at the age of 96.