Celebrated Catalan singer Judit Neddermann founds music festival celebrating female artists
Floral to have its inaugural edition from May 20 to 22 this year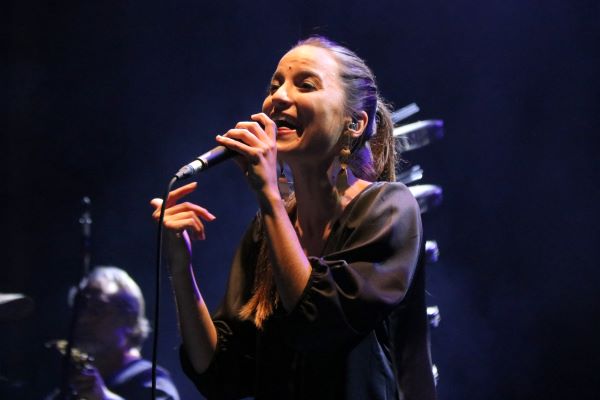 Catalan singer Judit Neddermann has created the Floral festival, a new music event with a focus on gender.
Set to take place in late May in Vilassar de Dalt and Vilassar de Mar, Neddermann's hometown, the headliners feature an array of talented female artists, such as mother and daughter jazz duo Rita Payès and Elisabeth Roma, pop singer and guitarist Núria Graham, pianist Clara Peya, producer Clara Aguilar and vocal quartet Seasons.
As well as a line up showcasing these musically talented women, a feminist talk is also scheduled to take place.
The festival takes this gender perspective and shows that there is still a way to go before we reach gender equality in the world of music. "It should be normal to come up with a line up with mainly women, not an exception or novelty," say the organizers.
Another aim of the festival is to better connect the two neighboring municipalities up the coast from Barcelona, given their shared "historic, human and natural bonds".
Floral wants to be "Vilassar's first music and cultural festival, an event that links the two municipalities of the same name through art and cultural and historical heritage, with a critical and feminist viewpoint".
The name even refers to one of the main traditional economic activities of the area: flower farming.
The concerts will take place across the two municipalities in venues such as the Torre d'en Nadal 16th century tower in Vilassar de Mar, the Can Rafart and Can Banús gardens, and the La Massa Theatre in Vilassar de Dalt.
On May 20, Núria Graham and Clara Aguilar will be performing, followed by Rita Payès and Elisabeth Roma the following day, before closing on the 22 with Clara Peya and Seasons.
Tickets are already for sale online and start at €15.
Floral is just one of many outdoor music festivals scheduled to take place in Catalonia in the next few months, as they are finally able to take place free of any major Covid restrictions, although some will have capacity limits.
Floral to have its inaugural edition from May 20 to 22 this year