INTERACTIVE MAP: Catalonia most represented in The Fork's Top 100 list for Spain with 29 top eateries
Three Catalan restaurants from three different parts of the country make it to the top 10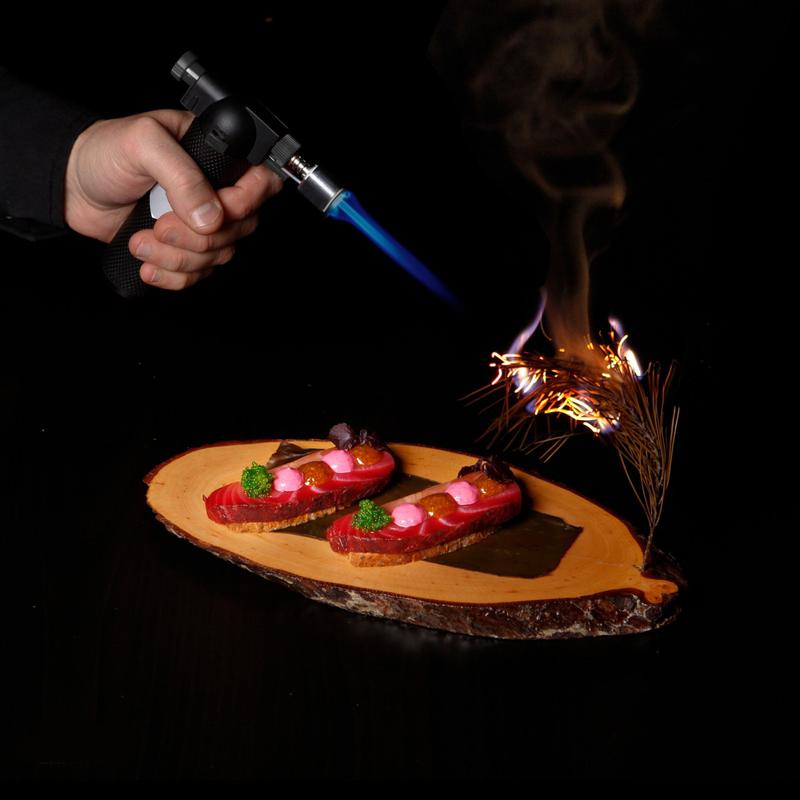 Online restaurant guide The Fork has unveiled their new Top 100 ranking for all of Spain, and with 29, Catalonia has more restaurants listed than any other part of the country.
In fact, three of the top ten are also Catalan, with all three coming from different areas.
According to the bookings platform, gastro-cocktail bar The Alchemix, in Barcelona, is the second-best restaurant in all of Spain, only behind Casa Marcial in Asturias.
Ca l'Enric, just outside Olot in northern Catalonia, is ranked fifth-best, while La Boscana, just outside Lleida in the west, came 9th in the list.
The rankings are made by different criteria such as reviews they received from The Fork's restaurant network in 2022, the opinions of diners, the number of visits and reservations to the restaurants.
"We are very excited to be able to recognize a job well done and the quality of Spanish gastronomy," Raquel Bravo, the company's regional marketing director said in a press release. "Thanks to this list that we prepare every year through reservations, experiences and evaluations of diners, we can reward these restaurants that are dedicated every day to offering the best proposals to satisfy the most palates."
Other Catalan restaurants highlighted in the list are:
12. Cocina Hermanos Torres – Barcelona
19. Deliranto – Salou
23. Plats – Cornellà de Llobregat
28. Lluerna – Santa Coloma de Gramenet
38. Enoteca Paco Pérez - Hotel Arts Barcelona – Barcelona
42. Cibulet – Barcelona
46. Speakeasy – Barcelona
55. Avenir restaurant – Barcelona
59. Les Moles de Jeroni Castell – Ulldecona
61. Can Jubany – Calldetenes
62. Fonda España by Martín Berasategui - Hotel España - Barcelona
63. Restaurant La Ferreria desde 1987 - Barcelona
66. Oria de Martín Berasategui- Barcelona
68. Caelis – Barcelona
69. Sangiovese – Mataró
75. TunaTeca Balfegó – Barcelona
76. Viana – Barcelona
78. Maro Azul – Barcelona
80. Suculent – Barcelona
81. Coure – Barcelona
82. Koy Shunka – Barcelona
90. L'Ó - Hotel Món Sant Benet - Sant Fruitós de Bages
91. Windsor – Barcelona
92. El Racó d'en Cesc – Barcelona
96. Hofmann - Barcelona
100. El Rincón de Diego Campos – Cambrils