Catalonia kicks off three years of celebrating Picasso, Tàpies, and Miró
Speeches and music in Barcelona begin cycle of commemoration of major anniversaries for some of country's biggest artists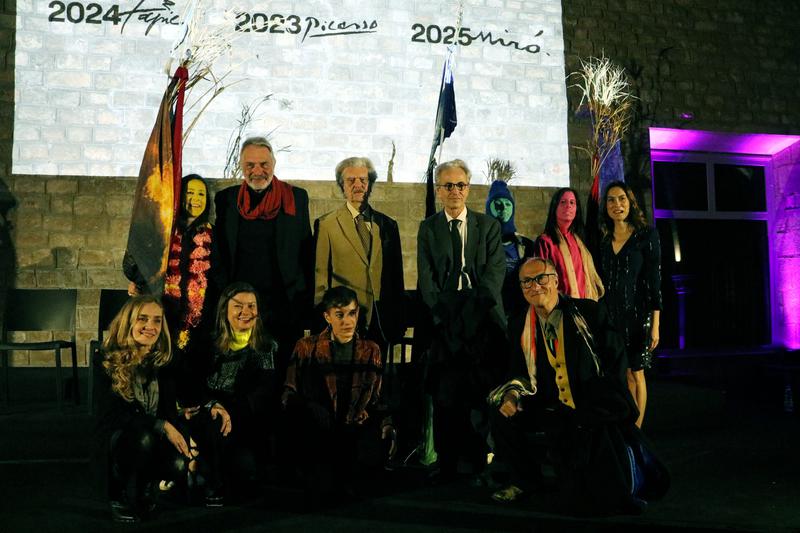 Thursday evening saw a special ceremony take place in Barcelona to kick off a three-year cycle of celebrations of some of the country's biggest artists: Pablo Picasso, Antoni Tàpies, and Joan Miró.
2023 sees the 60th anniversary of the founding of the Picasso Museum in Barcelona as well as the 50th anniversary of the artist's death. December 13, 2023 is the centenary of the birth of Antoni Tàpies, something which will be celebrated across all of 2024. Finally, the 50th anniversary of the Joan Miró Foundation will be celebrated in 2025.
The Barcelona city council and Catalan government, alongside the artistic institutions that honor the three renowned figures, held a ceremony in Saló del Tinell in the Catalan capital to kick off the three-year cycle of important anniversaries.
The event saw Barcelona mayor Ada Colau and Catalan president Pere Aragonès speak about the artists' legacies.
Aragonès highlighted the significance of the three key figures of 20th-century Catalan and international avant-garde art, pointing out their strong links with Barcelona and Catalonia as a whole. Tàpies and Miró were both born in Barcelona, while Picasso moved to the city at a young age after being born in Málaga.
The Catalan president said that the three changed art history and maintained a commitment to democracy, peace, and human rights throughout their lives, and were committed to inviting society to react to the world around them: "They were anti-fascist and anti-war voices, and they are decisive voices for understanding the fight against the Franco regime and all forms of repression, in defense of our language and culture."
Barcelona mayor Ada Colau spoke about the commitment of the three painters to democratic values while adding that the celebrations of the anniversaries will allow the public to rediscover and review their artistic work.
Representatives of the Picasso, Tàpies, and Miró museums also took part in the event. The director of the Picasso Museum, Emmanuel Guigon, pointed out that the three anniversaries have the city of Barcelona and a language in common: painting, collage, everyday objects, ceramics and public art.
Sara Puig, president of the Joan Miró Foundation, highlighted the generosity and respect between the artists and institutions that led to the founding of all three artists' foundations.
Anna Saurí, manager of the Antoni Tàpies Foundation, assured that "Tàpies is not dead but still alive, and from this perspective, we commemorate him."