Catalan composer loses out in Grammy awards
Jordi Savall, nominated for best classical compendium, did not make final cut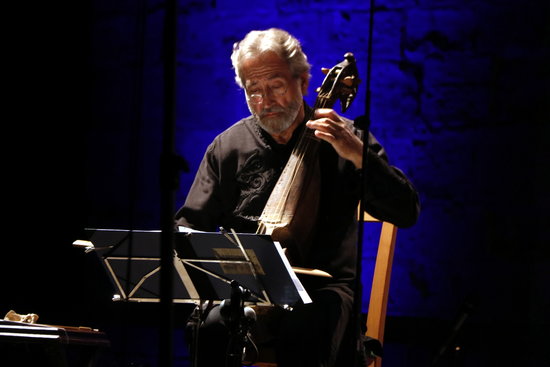 The 60th annual Grammys awards have come to a close. The Catalan musician and composer, Jordi Savall, from Igualada, was in the running to win in the category Best Classical Compendium for his work 'The routes of slavery' but in the end he finally lost out. Instead, the award went Giancarlo Gurrero and Tim Handley for their work: 'Higdon: All Things Majestic'.
'The routes of slavery' is a multicultural musical proposal bringing together Jordi Savall and musicians from Mali, Madagascar, Morocco, Mexico, Brazil, Argentina, and Venezuela, as well as cultural organizations. They embarked on a musical tour spanning four centuries with songs and dances created by people taken from Africa and forced into the brutal slave trade endemic with the imperial age, when Europe sought to colonize and consolidate its power overseas, at the cost of native populations and the African continent.
The ceremony was held in New York, and featured the likes of Bruno Mars, who will be performing in Barcelona on June 20, Jay-Z, Daddy Yankee, and Kendrick Lamar.