Catalan co-production 'Costa Brava, Lebanon' out now in cinemas
Film co-written by Clara Roquet and Mounia Akl follows the story of a Lebanese family who move to the Catalan countryside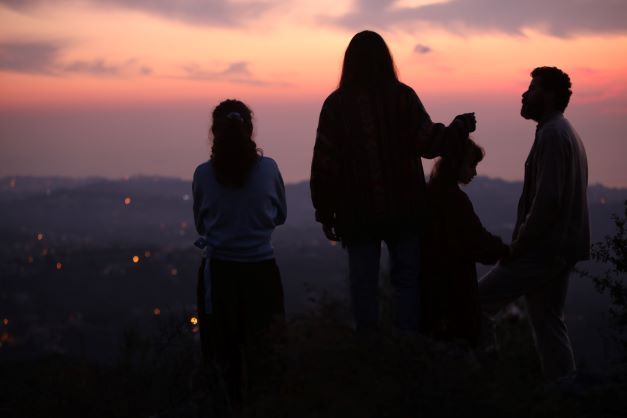 Lebanese director Mounia Akl's debut 'Costa Brava, Lebanon' hits cinemas on Friday May 27, spurred on by its success at various international festivals and presence at the D'A Film Festival in Barcelona.
The Catalan co-production is written jointly by Clara Roquet and Lebanese director Mounia Akl, and edited by Carlos Marqués-Marcet.
The movie offers a look at sustainability and contemporary life through a Lebanese family fleeing conflict and pollution in Beirut, settling in a secluded house on the rural Costa Brava. Shortly afterwards, the government decides to install a landfill site next door to their new home.
Mounia Akl and Clara Roquet met when they were both studying for a master's degree in film at Columbia University. "We are two Mediterranean women who have lived together in New York and have grown up with families who have things in common," says the Lebanese director, who says she and the Catalan filmmaker are already working on a television series starring four 30-year-old women in the USA.
The friendship they have had since then led them to co-write 'Costa Brava, Lebanon', Akl's debut feature length that has been going from strength to strength since its presentation at last year's Venice Film Festival.
In real life, Costa Brava is the name given to a landfill site next to Beirut's International Airport, a name which has its origins in an idyllic beach that existed in that natural setting years ago.
The Lebanese director borrowed the name Costa Brava, now converted into a landfill. "It's ironic," acknowledges Akl, who understands it as a paradigmatic example that sums up humanity's environmental problems. "The film is a perfect allegory of the situation in Lebanon," she said in an interview with ACN, which is facing the threat of a "permanent crisis."