Book presentations, exhibitions, performances: how to enjoy Sant Jordi in the US
Catalan writers, dancers, artists and also translators will come together for a hybrid week-long set of events in Jersey City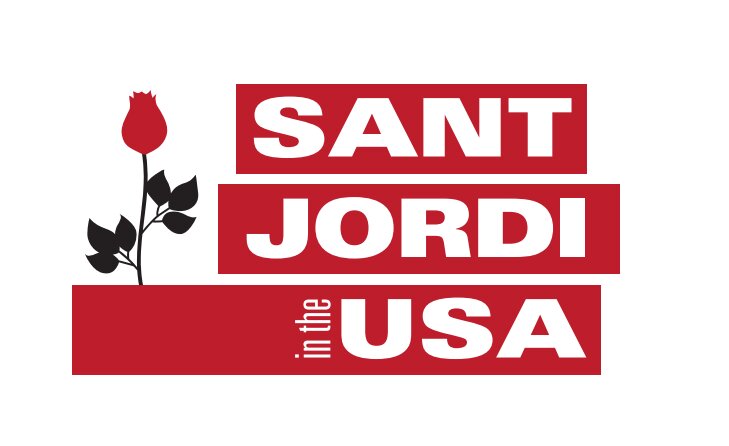 Sant Jordi's spirit will very much be alive in the United States this year, with a week-long program of events to enjoy both online and in-person at the Jersey City Theater Center, in the outskirts of New York.
Book presentations, exhibitions, performances and discussions are just some of the events already announced, most of which come with a Catalan touch, but also cover translation literature and Brazilian writing.
The venue in New Jersey will host the festival for the first time, but the 'Sant Jordi in the USA' initiative has been held for several years.
The program of events is scheduled for a full week, lasting from April 18-24.
Below you can find some of the highlights of the festivities, but you can see the full programming on the event's website here.
Photographic installation on Francoist repression
One of the main highlights of the 2022 edition is the photographic installation 'Under the light of the sea', by the Catalan photographer Espe Pons.
The exhibition aims to honor the victims of Francoism during the Spanish Civil War and the post-war, focusing on her research into the life of her grandfather's youngest brother, tortured and executed by Franco in Barcelona in 1941.
Espe Pons will present her work on April 22, at 7 pm local time.
Other exhibitions and installations
Two more exhibitions will be on show in Jersey City, including another photographic exhibition and documentary, with interviews with the survivors of war and rape, made by Associació Cultura i Conflicte. It will be presented on April 23, at 7 pm.
The other one is 'Close-up/Primer Pla', a 23-minute immersive cinematic installation by artists Laia Cabrera and Isabelle Duverger.
On April 21, at 7 pm, a viewing of the piece will take place, with musical and dance accompaniment, followed by a discussion of the techniques employed, the use of Catalan landscape and architecture, and the creative philosophy of the artists.
Exhibition opening hours for the week will be as follows:
April 21-22: 6 pm - 10 pm
April 23-24: 2 pm - 6 pm
April 24: 11 am - 6 pm
April 25-28: 6 pm - 9 pm
Book presentations and Catalan authors
Sant Jordi is of course the festival of books and roses, so no celebrations would be complete without literature.
'Book of Barcelona' is a new anthology of short stories that will examine the city through the lens of various contemporary Catalan authors.
Publisher Ra Page will be present on April 18 at 7 pm along with translator Mara Faye Lethem, while authors Carlota Gurt and Borja Bagunyà will take part in the events online.
Catalan literature is currently seeing a boom in the presence of women writers, and this will be celebrated at the US Sant Jordi festival. The session on April 18 will also see Mara Faye Lethem will read from her translation of Irene Solà's 'When I Sing, Mountains Dance' and Bel Olid will read from Laura McLoughlin's new translation of her book, 'Wilder Winds', followed by a moderated discussion.
On the afternoon of April 22 beginning at 1 pm local time, there will be a staged reading of 'Brigadistes: Lives for Liberty,' written by Jordi Martí-Rueda and translated by Mary Ann Newman.
Other events
As well as this, April 23 will see a special book reading for children and a gala dance programme which will include performances from musical group Girona en Moviment. They will play 'Peace, peace, peace!', a work about Pau Casal's music and devotion to peace; 'Two old fishermen' based on the Catalan musical form of the Havaneres traditionally sung by fishermen on the Costa Brava; and 'Dying of hunger', a comical piece based on a song by the Catalan satirical musicians of La Trinca.