Big five philharmonic orchestras top the billing in new Palau 100 season

Barcelona's Palau de la Música to welcome Berlin, Munich, Dresden, Saint Petersburg and Hong Kong orchestras in 2020-2021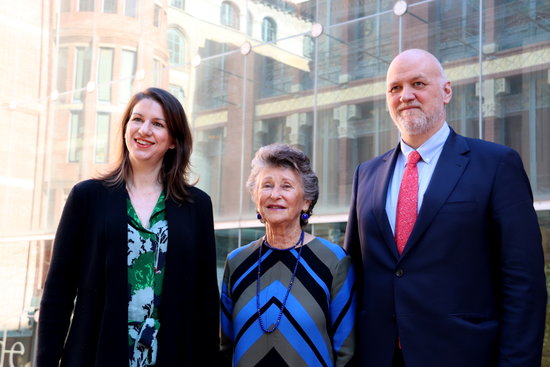 Five large philharmonic orchestras – Berlin, Munich, Dresden, Saint Petersburg and Hong Kong – will get top billing in the Palau 100 season for 2020-2021 at the Palau de la Música Catalana concert hall in Barcelona.
These performances, with others by the Gothenburg Symphony, the Liceu Symphony, and the Barcelona Symphony and Catalonia National Orchestra, means the season will be the "most symphonic" so far, in the words of the Palau's director, Joan Oller.
With a total of 17 concerts, the new program presented on Tuesday also includes some of the latest leading lights in conducting, such as Teodor Currentzis and Barbara Hannigan, as well as established favorites, such as Yuri Temirkanov and Giuliano Carmignola.
Symphonic program
Among the philharmonic orchestras, one of the heaviest hitters is the Berlin Philharmonic, which not long ago appointed Russian Kirill Petrenko as its chief conductor, while Asturian Pablo González will lead the Dresden Philharmonic alongside pianist, Elisabeth Leonskaja.
Meanwhile, Russian conductor Yuri Termikanov and the St. Petersburg Philharmonic Orchestra will offer up a program of Russian music that will also include performances by the Palau's resident choir, the Orfeó Català.
What's more, 20 years since a woman conducted an orchestra at the Palau, Canadian Barbara Hannigan will lead the Munich Philharmonic in renditions of Luigi Nono, Hadyn and Mahler, while also performing at the concert hall as a soprano.
According to Oller, the budget for the 2020-2021 season is 1.7 million euros, some 90% of which is expected to be covered by ticket sales. At the same time, the discount on tickets prices for people under 35 has been raised to 50%.