BesArt project sets sights on becoming biggest open-air urban art museum in the world
Artistic murals will be painted on 5 million square meters of walls along banks of river Besós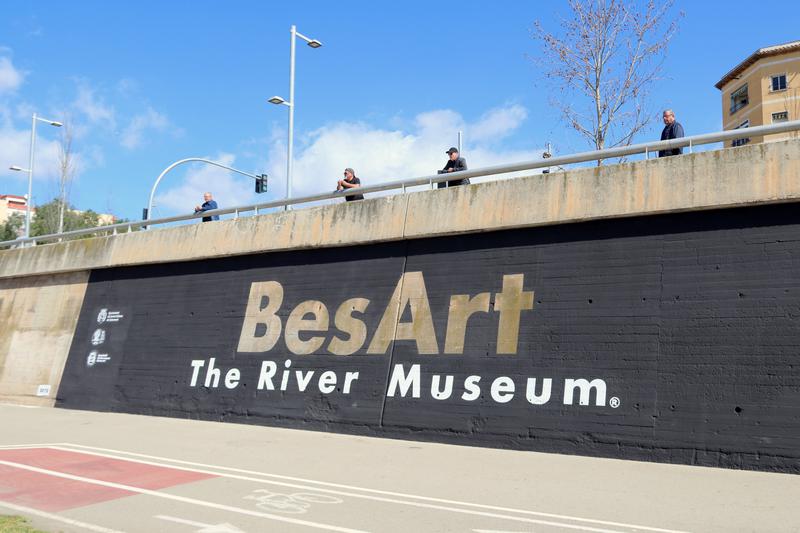 The BesArt project, which sets its sights on becoming the biggest open-air urban art museum in the world, was inaugurated on Wednesday.
The objective of the project is to see artistic murals painted on the walls running 18km along the banks of the river Besós, immediately north of Barcelona.
Organizers calculate that nearly five million square meters of wall space will be available to become artistic murals and form part of the open-air museum, making it the largest in the world.
While only the inaugural wall with the title of the museum - BesArt, The River Museum - is in place at the moment, promoters of the project say that they are working with artists' agendas and hope that during this springtime, more murals will be created.
There will be 18km of wall space available to be used, while the East Side Gallery in Berlin, for example, stretches only 1.3km.
The initiative has been organized by the Santa Coloma de Gramenet city council, the Mediterranean Street Art Association, and the Royal Artistic Circle of Barcelona.
Organizers hailed the fantastic work done in recent years to reclaim and renaturalize the land on the banks of the Besós river, as only some years ago the area was not suitable for recreational use. To them, the project is a symbiosis of culture, art, and urban values.
The mayor of the city, Núria Parlon, explained that the space will make urban art "an asset that attracts visits to the city and encourages artistic talent among young people."
The president of the Royal Artistic Circle of Barcelona, Josep Fèlix Bentz, aims for BesArt to become a destination point for visitors to Barcelona, comparable to other spaces such as the Sagrada Família, he said.