Barcelona Three Kings parade: new floats, new route and sweet return of candy throwing
January 5 is most magical night of the year in Catalonia as Melchior, Gaspar and Balthazar arrive bearing gifts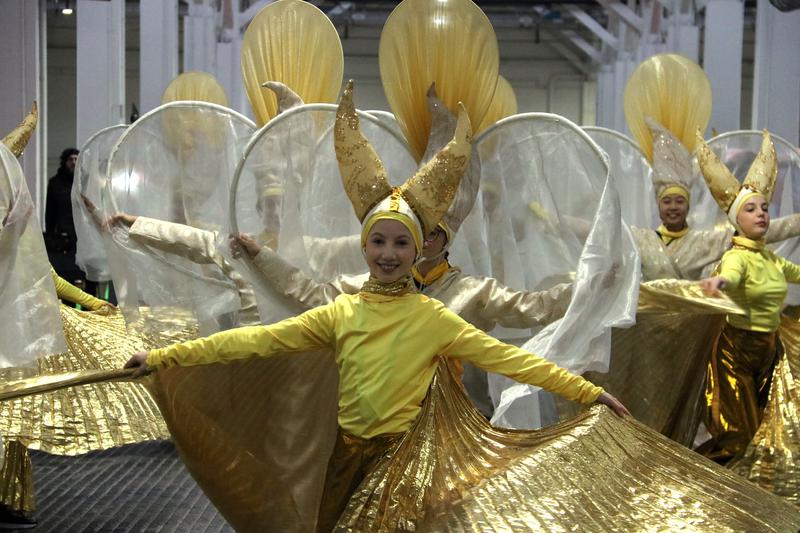 Christmas Day and New Year's Eve may be behind us, but the most magical night of the festive season is still to come.
On January 5, the Three Kings come bearing gifts for all children in Catalonia, the night before Epiphany, the twelfth day of Christmas.
Parades take place in cities, towns and villages across Catalonia, but the biggest is in the capital, Barcelona, and this year promises to be bigger than ever.
For a start, it's a "return to absolute normality," in the words of Barcelona's deputy mayor for culture, Jordi Martí, after two years marked by the Covid-19 pandemic.
Given the huge crowds anticipated, Martí recommends attendees take public transport, arrive in plenty of time and "have patience."
New route
The 2023 parade will take a different route from the usual one, in order to avoid works on Via Laietana.
The Three Kings – Melchior, Gaspar and Balthazar – will arrive in Barcelona at 4pm on January 5, on board the ship Santa Eulàlia.
At the Portal de la Pau, the mayor will greet them with bread and salt as a symbol of hospitality and – most importantly – hand them the keys to the city so that they can deliver presents to girls and boys in every home.
The Wise Men and their entourage will then set off on their parade at 6pm, via Passeig de Colom, Avinguda Paral·lel, Ronda de Sant Pau, Carrer Urgell, and Carrer Sepúlveda to the Magic Fountain on Montjuïc, where they are expected to arrive just after 9pm.
New floats
Each of the Three Kings will have spectacular, brand new double decker floats, while three other floats been extended by up to 20 meters: Estel's Float, The Toys and Instructions for Dreaming, which reminds little ones how important it is to go to bed on time and features dance from SADCUM.
Up to 1,200 people will take part in the parade – dancers, actors, stilt walkers and volunteers. Twelve professional companies will be represented as will organizations with people with functional diversity. Sign language has also been introduced into the shows' choreographies.
But the sweetest news of all is the return of the tradition of throwing candy, following a two-year absence due to the pandemic. An estimated seven tonnes of sweets will be hurled into the crowd along the parade route.
Patge Gregori, the kings' most powerful page, confirmed to Catalan News on Tuesday that they are already en route, and there are no foreseen obstacles that will delay them on their journey to Catalonia from the east.