Band behind heavy metal cover of Catalan anthem films new video in Catalonia
'The Rise of the Krimson Kult' by A Sound of Thunder is now available on music streaming platforms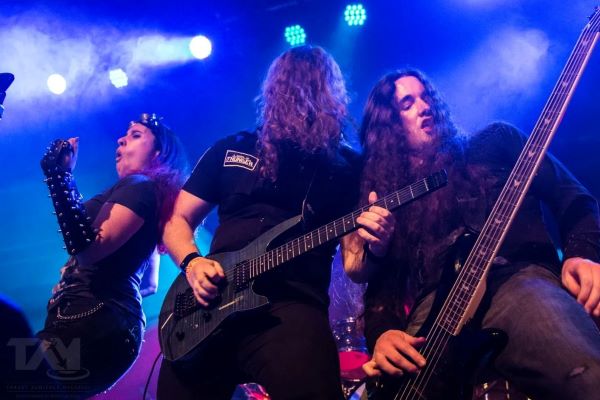 Washington D.C.-based heavy metal band A Sound of Thunder has released a new song whose video is filmed in the southern Catalan town of Ulldecona.
Famous for their heavy metal cover of the Catalan national anthem - 'Els Segadors', the new song, 'The Rise of the Krimson Kult', represents the first of what the band has called 'The Krimson Kult Trilogy', with the second and third music videos, all filmed in Ulldecona, to be released in the coming weeks.
As the name suggests, the video, directed by Catalan Ivan Mulero, depicts the growth of a robe-attired cult, from just a few members forced to perform their rituals in the remote countryside, to an army of cultists occupying the main square in the town.
The four piece is led by American singer Nina Osegueda, who is of Catalan and Salvadoran descent.
Their music is characterized by its varying styles of musical composition, powerful female vocals, and energetic live shows.
This is not A Sound of Thunder's first song with a link to Catalonia however, as having gained international fame in 2017 following their cover of 'Els Segadors', they released a cover of the popular 16th century Catalan song, 'La Presó del Rei de França' in 2021, also directed by Ivan Mulero in the territory.
The song is available on all main music-streaming platforms, and the video can be found on Youtube.
It will also feature on the group's ninth album, The Krimson Kult, which comes out on May 20.