Bad Bunny, Rauw Alejandro, and Quevedo most streamed artists on Spotify in Catalonia this year
Rosalía, Aitana, and Morad most popular Catalan musicians on platform worldwide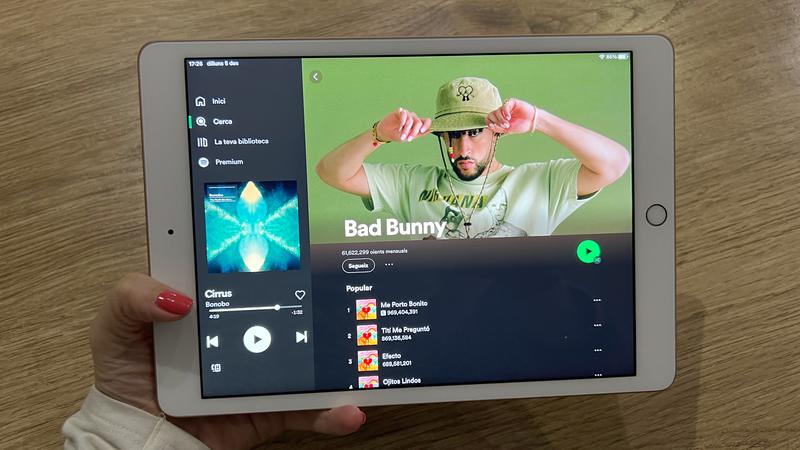 Bad Bunny was the most streamed artist on Spotify in Catalonia this year and worldwide according to information obtained by Catalan News.
In Catalonia, the Puerto Rican rapper was followed by fellow countryman Rauw Alejandro and Spanish singer Quevedo.
Only two Catalan musicians made it into the top ten most listened to artists in Catalonia in 2022: Rosalía, in fifth place, with rapper Morad, in ninth.
Rosalía and Morad are also, alongside Aitana, the three most streamed Catalan musicians worldwide, all three of them hailing from the Llobregat area south of Barcelona. They are also the most listened to Catalan artists in Spain.
As for the most popular songs in Catalonia this year, Quevedo: Bzrp Music Sessions, Vol. 52, by Bizarrap and Quevedo came in first place.
Bad Bunny's Tití Me Preguntó was the second most streamed song this year.
We have to go to number 6 in the top ten most streamed songs to find one by a Catalan artist: Rosalía's Despechá.