Back-to-school blues? Head to Vic and just dance!
With La Mercè days away, get yourself to the Mercat de Música Viva de Vic to kickstart the party early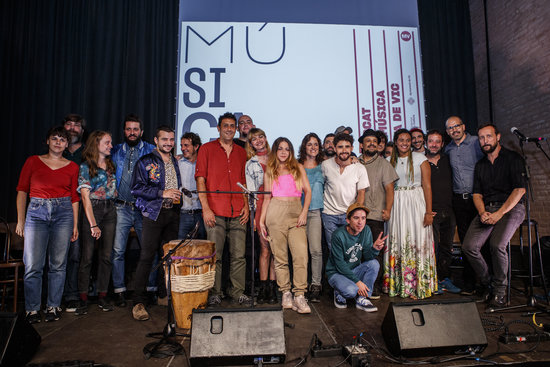 While the month of September is notorious for back-to-school blues, longer nights and National Hug Your Boss Day (you don't want to, and neither do they), Catalonia offers some consolation beyond the return of Champions League football.
Of course, who could forget that La Mercè offers a five-day relief from the trauma of the end-of-summer process. But, while festivities begin on September 20, you can kickstart the party as early as Wednesday September 18 by heading to the Mercat de Música Viva de Vic.
What is it?
The 31st edition of the Mercat de Música Viva de Vic will be hosted in the town of Vic, capital of the comarca Osona in Central Catalonia, on September 18 and 21.
The event itself is threefold - it is a music store, a festival open to the public, and free activities in the streets.
A year of change
There is something different for both newcomers and returning partyers. This year, 30 of the shows of the Mercat will be premiered, representing almost half of the shows on offer.
These include the inaugural 'Walter Benjamin's Final Journey' by winner of the Puig-Porret Prize in 2018, Julianne Heinemann. Other debuting acts include Mazoni, Maruja Limón and Gertrudis.
There will be music on offer for whatever your tastes may be - genres include jazz - so you can beat the blues with blues (sorry) - rock, folk, electronic music and urban contemporary music.
International outlook
This year attendees will have the opportunity to witness Portuguese music, with notable Portuguese violist O Gajo, and a duo between Portuguese singer Raül Refree and young Catalan singer Lina.
The Live Music Market, which is the most important Catalan market in the music industry and the second internationally, is seeking more of an international outlook. It will host the next meeting of the Worldwide Music Festival Forum, one of the most important associations in the world.
Small city comes to life
While Vic's population is only 41,000, the festival is expected to make around €4.7 million. Stages of the comarca's Plaça Major will host act after act for the full four days. For a full programme of events, visit the festival's official website.
In short, what better way to make it a rare September to remember?