Ateneu Barcelonès appoints first woman president in 160-year history
Catalan film director Isona Passola to lead prestigious cultural institution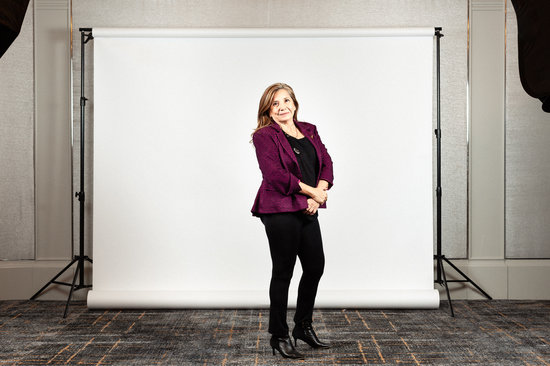 Isona Passola, a Catalan film director and leader of the Catalan Film Academy, will become the president of the Ateneu Barcelonès, a Catalan cultural institution. Passola will be the first woman to do so in its 160 years of existence, it was confirmed by the Catalan News Agency (ACN) on Wednesday,
Passola, a fervent supporter of the independence movement and winner of the Goya award for best film with 'Pa Negre', was the only one to present herself to the presidency.
Elections were meant to be held on March 18, but due to the lack of competition, Passola was able to announce her presidency; a position which is usually a lot more hotly contested. She will succeed historian Jordi Casassas in the position.
Ateneu Barcelonès
The Ateneu Barcelonès is an elite cultural institution in Catalonia, created in 1860 and located in the neoclassical Palau Savassona in the Barcelona old-quarters. By the turn of the century, and invigorated by the so-called Renaixença (or renaissance) of Catalan culture, the Ateneu became a meeting point for new generations of artists who would become the standard-bearers of Catalonia's art nouveau movement, the Modernisme'.
The Catalan modernism movement (1885-1920) saw the emergence of icons such as Antonio Gaudí, the famous architect who conceptualized the yet-unfinished Sagrada Família in Barcelona. Indeed, the focus of the movement was the creation of a unified cultural identity for Catalonia, mixed with a strong will to modernize the country.
The Ateneu Barcelonès held many of the influential thinkers and artists of that era as presidents. Lluís Domènech i Montaner, the architect of Barcelona's Palau de la Música Catalana, was one of its leaders as well as Àngel Guimerà, an author nominated all of 23 times for the Nobel Prize in literature.
Joining these were Joan Maragall i Gorina a Catalan poet, journalist and translator, considered the foremost member of the modernisme movement in literature, and Pompeu Fabra, the author of the normative reform of the contemporary Catalan language.
It lists its objectives as opening a transversal, open, and constructive dialogue with civil society; to foster cultural development.
Despite such prestigious names being part of the history of the Ateneu Barcelonès, a woman has never been in the executive role, which has finally changed this year.
Lluïsa Julià, a Catalan writer, is expected to join her as first vice president, whilst Genís Roca, an expert in the internet, will be her second vice president, under the initiative "Reactivate the Ateneu."