Art and music: new expo at Palau de la Música
The exhibition will run until the end of June and features Spanish realist artist Antonio López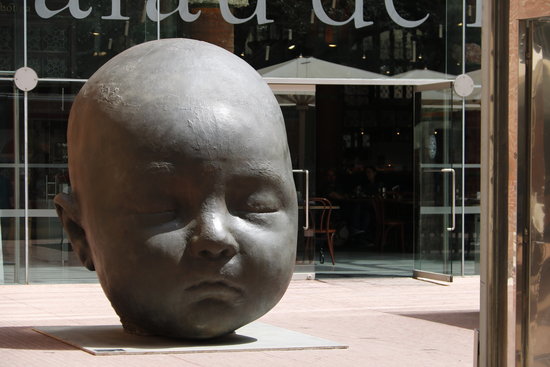 If you've recently walked by the modernist Palau de la Música concert hall in downtown Barcelona, you might have seen a new addition: such as a large metal statue, on the patio.
The Palau de la Música isn't just for concerts, hosting an exhibition centered on Spanish painter Antonio López. The display explores the various disciplines and mediums the artist uses. Additionally, it takes viewers on a journey through the central themes of his trajectory, like human beings and their environment, still life, and the fixation with the passing of time. And great care was taken in choosing which pieces would be shown.
The pieces viewable consist of sculptures, drawings, oil paintings, and reliefs. One of these is being shown for the very first time: a bronze statue called 'Dona.' Antonio López is thought of as one of the foremost figures in the Spanish realist movement of the 20th century.
This is part of a larger effort to show that the Palau isn't only for music – it can be a cultural center, too. López is just the latest in artists exhibited at the venue, a list including names like Joan Miró, Antoni Tàpies, Bill Viola, and more. The exhibit opens today and runs until the end of June, in a beautiful and accessible location, providing the perfect chance to enjoy some art.