Ars Electronica Garden festival shows how the future of art will be
42nd edition is taking place in 100 cities including Barcelona for a second consecutive year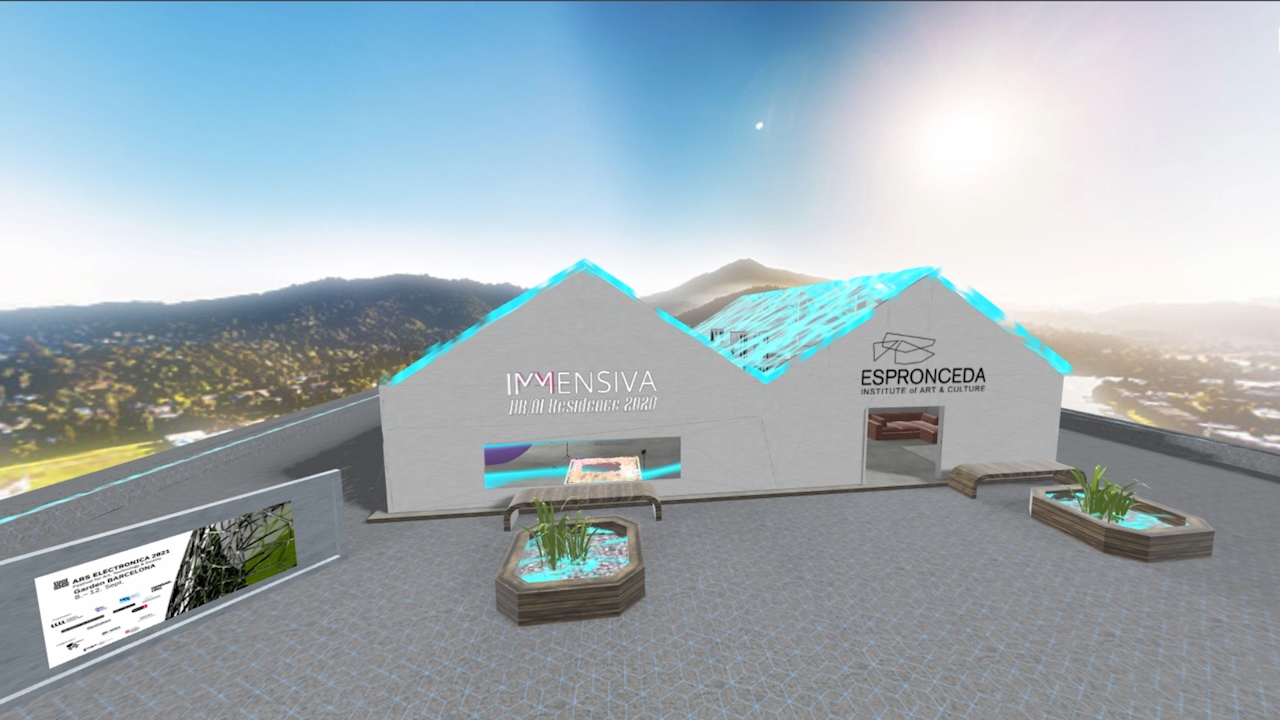 Ars Electronica Garden, considered the world's most important electronic art display, will show off different expressions of contemporary creativity related to art, technology, science, and society.
Artists mix pieces of art with cutting-edge technology, creating a space between the digital and the analogical world.
The 42nd edition of the festival is held in Barcelona and another 120 cities with a central hub in Linz, Austria, from September 8 to 12.
Performances and film screenings will be part of the programme, as well as talks between scientists and artists and a wide range of arts exhibitions with unpublished projects and works produced exclusively for the occasion.
The project is organized by academic, artistic and technological institutions such as two Catalan universities, Ramon Llull Institute and the Open University of Catalonia, the Center for Art Research and Production and NewArtFoundation, among others.
Where?
In the Catalan capital, Ars Electronica is taking place in two different locations. At the Canòdrom Digital and Democratic Innovation Centre visitors can expect historical works and an unpublished production of Beep Collection of Electronic Art.
The other venue is the Espronceda arts centre. There, you have the opportunity to enjoy five different installations: Olea, Perception of wine, Oxytocina Machina, Theater of Inconveniences, and TesserLce. They focus on data pollution, multi-user experiences, cryptocurrencies, among others.
Spanish artist Solmáns López says his creation Olea "is the result of many years of investigation about what storing data means, what it means to connect the digital world with the physical one and create new materialities."
Another project involved in the show is Theatre of Inconveniences, a virtual reality experience inspired by Barcelona that shows the urban scenes of the Catalan capital. "We scanned the city using drone footage, photography, using 3D leading scanners and we mixed them together using different types of software." states Nuño de la Serna, one of the creators.
Objectives
The festival calls for art, science and technology grants by doing public exhibitions and sharing research results from artists.
Moreover, it will share the methods and processes involved in a series of open talks and roundtable discussions.
International Symposium on Electronic Arts (ISEA)
Ars Electronica Barcelona will host the International Symposium on Electronic Arts (ISEA) in 2022 with the motto 'Possibles' from 10 to 16 June.
The announcement was made on Wednesday during the Ars Electronica Garden festival presentation.
As its ISEA organizers explained, it is "one of the most important and consolidated annual events in the world as a meeting point to generate the direct intersection between art, design, science, technology and society."