'An explosion of energy': Tina Turner's Barcelona shows, remembered
From 1979 to 1996, the late artist brought a string of legendary performances to Catalonia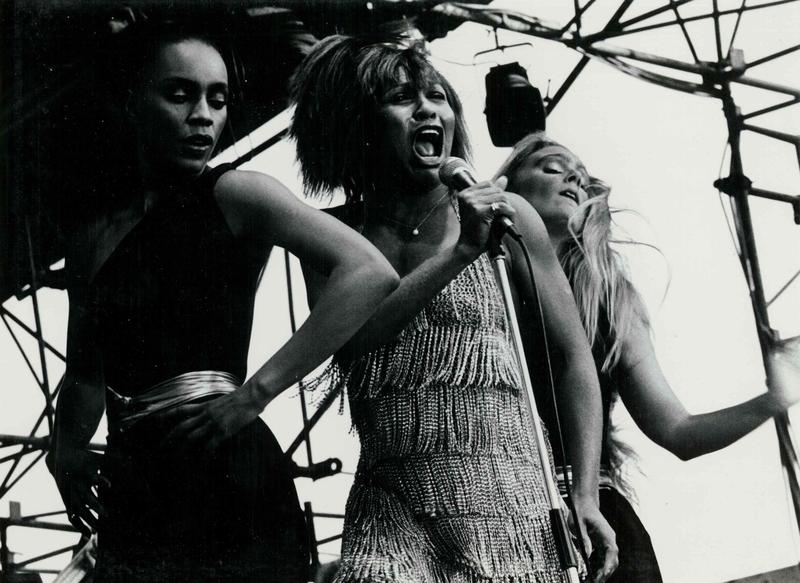 The legendary singer and performer Tina Turner is being remembered across the world after she died at the age of 83 on Wednesday.
Last night, British band Coldplay dedicated the first of four Barcelona concerts this week to "the beautiful Tina Turner," and played a rendition of 'Proud Mary' before an audience of 55,000 at the Estadi Olímpic.
The 'Queen of Rock & Roll' brought her electrifying shows to Barcelona on several occasions, and some Catalan artists remember her as "an explosion of energy."
Coincidentally, Wednesday marked the 44th anniversary of Turner's first concert in the city, on May 24, 1979, at Barcelona's Palau Municipal d'Esports.
Turner had recently divorced Ike Turner, her abusive husband and long-time artistic partner, and was beginning a solo career that would lead to her becoming one of the biggest icons in pop.
In 1981, Turner performed at the Festa de la Rosa (The Festival of the Rose), organized by the Socialist party. The current head of the party, Miquel Iceta, who is also Spain's Culture minister, posted pictures of the performance on Twitter, and added: "Tina, always in our memory!".
Tina Turner returned to Barcelona in 1987, for a show in the former bullfighting ring of La Monumental, which also welcomed the singer in 1990.
Later that year, in October, the singer returned to the capital of Catalonia for perhaps her most iconic performance in the city, at the Estadi Olímpic, in front of over 50,000 people.
The show was organized by environmentalists groups and was opened by two Catalan rock bands, El Último de la Fila and Sopa de Cabra.
Gerard Quintana, the singer and frontman of Sopa de Cabra, recalled Turner's powerful performance in an interview with Catalonia's TV3 last March.
"Once she took to the stage, it was like an explosion of energy, full of generosity, full of force," he said.
Reacting to the death of the singer, Quintana tweeted a video of Turner's Grammy-winning performance on the Ed Sullivan Show in 1970, adding: "Rest in peace ♥"
Tina Turner's electrifying 1990 concert show at Barcelona's Estadi Olímpic was recorded and distributed on VHS and is now available on Youtube.
She opened the show with Steamy Windows, descending a stairway to a cheering crowd, with her trademark look: high heels, a miniskirt, and a lion-like mane.
Also available on the singer's official Youtube channel are her Barcelona performances of hit song The Best, which has racked up over 11 million views, and the official music video for We Don't Need Another Hero, the soundtrack for the 1985 film Mad Max Beyond Thunderdome, starring Turner alongside Mel Gibson.
In September 1996, Tina Turner played three consecutive shows in Barcelona's Palau Sant Jordi. These were her last concerts in the city.